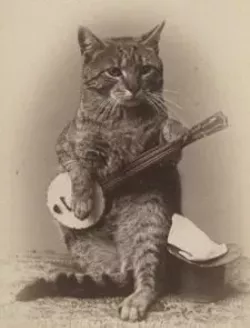 TONIGHT!
Yamamoto, led by Dee Farmin of Fumes fame, has been on the scene for just a few months, but they've been rocking punk rock in Spokane since the early '80s. Check out our story on them here. They rock Mootsy's tonight at 9 pm with Dept. of Martyrs, Neutralboy and Love-Songs from the Hated. $5. Gotta be 21.
The MAC showcases the beautiful, rootsy voice of ex-local singer/songwriter Jenee Halstead tonight at BeGin!, the museum's monthly drink-n-chat event. That runs from 6-8 pm and is free and open to all-ages.
The nationally known, locally raised Americana/bluegrass band Mighty Squirrel performs tonight inside Rick Singer's photography studio at 415 1/2 W. Main Ave. Check out the profile we recently wrote on the band here. 7:30 pm. All-ages. $15 (cash only at the door). Rick says there's just a few seats left in the house.
And there looks to be a massive electronic show happening tonight at the Knit, courtesy of the 4theHeads and Headyworks bunch (who've been responsible for a lot of the rave-y events lately). Show is at 7 pm. $15. All-ages.
SATURDAY
Brazil's Sepultura formed in the mid-'80s, at the height of the death- and thrash-metal revolution. But since two members left the band, Sepultura has morphed into something of a nü-metal revivalist group, which you can love or leave. They may not be as crushing as they used to be, but hey, it will still probably be the loudest show you'll see all month. They play the Knit tomorrow with Belphegor, Hate, Keep of Kalessin, Neuraxis and Bonded by Blood. $20. All-ages.