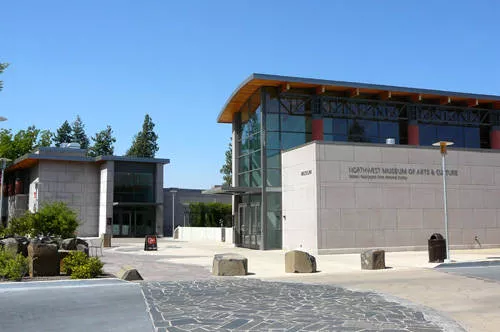 The Northwest Museum of Arts and Culture got off lucky this year. Instead of losing its entire budget, the MAC only lost five percent and was able to remain open,
as the Inlander reported in June
.
Now, local diners have the chance to help make up some of that budget shortfall. Three local restaurants will donate proceeds from dinner service this week to the MAC.
Luna, 5620 S. Perry St. in Spokane, offered a prix fixe menu last night and half of every $25 to $30 meal will go to the MAC. Front of House Manager Kara Siemens said the restaurant was full and that they sold about 30 or 40 dinners. "It really brought in a lot of people," she said. "It was great to see so many people supporting the museum."
If you missed Luna last night, you still have a chance to pitch in at Santé Restaurant and Charcuterie in Spokane and at Left Bank Gallery and Bistro in Palouse.
Santé
is offering a special dinner menu through Saturday and 50 percent of sales from that menu will be donated to the museum. The restaurant is open 9 am to close Wednesday through Saturday and 9 am to 4 pm Sunday through Tuesday.
404 W. Main, Spokane
For reservations, call 315-4613
Bank Left Gallery and Bistro
will feature dinner 5:30 to 8 pm Saturday to support the MAC. For $65, the meal includes salad, fresh bread, Cuban Central American saffron soup capirotadas, Italian panna cotta and coffee or tea.
100 S. Bridge St., Palouse, Wash.
For information or reservations, call 878-1800