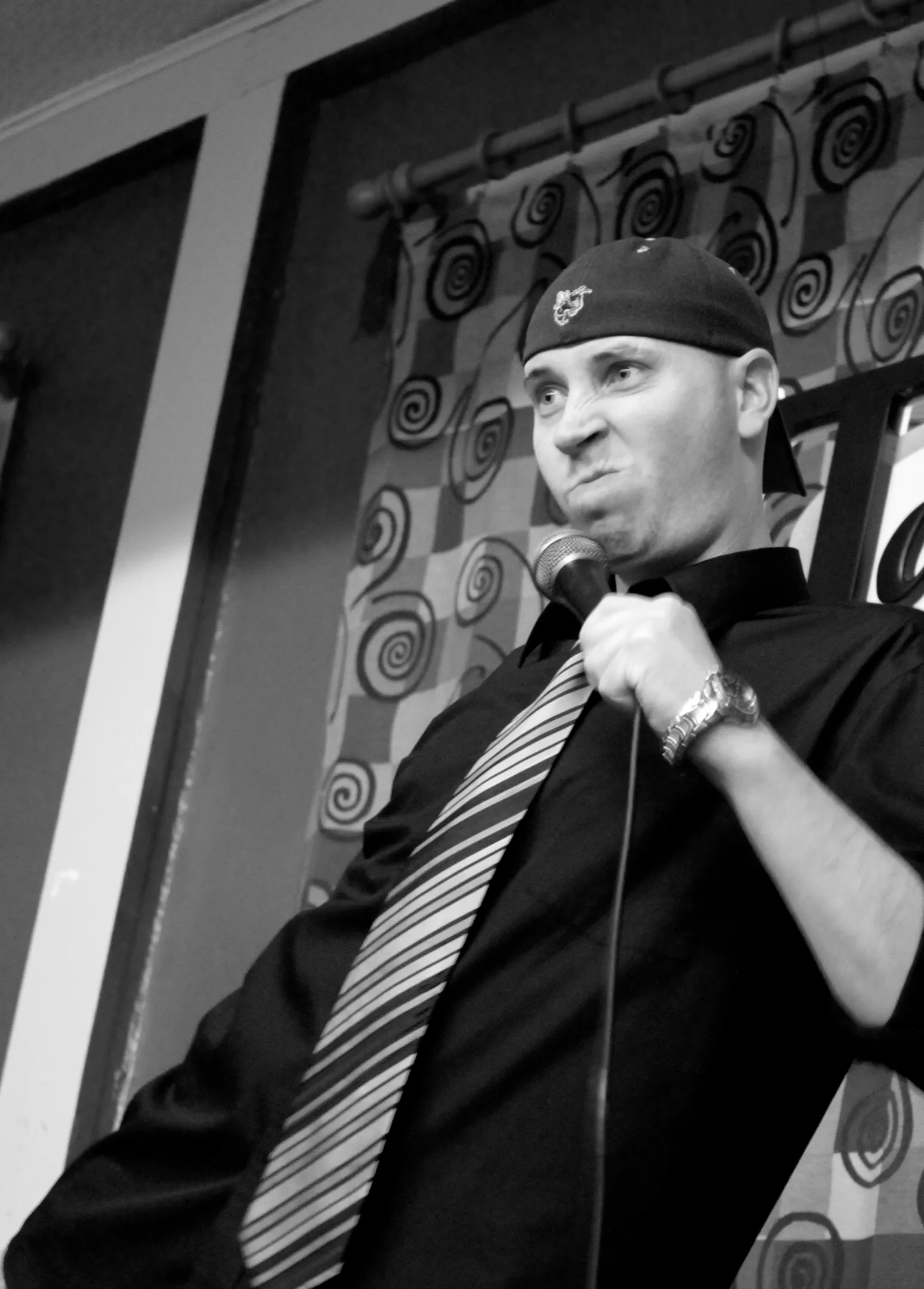 TONIGHT/TOMORROW NIGHT!
Once again Joe Fontenot is rolling hrough town, gracing us with his self-loathing and crowd heckling and general disdain for Motel 6. The crowds love him. Really, they do. Check him out at Spokane Comedy Club both tonight and Saturday. Show starts at 8:30 and will set you back $10, a small price to pay for a good dose of laughs during this bout of dreary-ass weather we're having. Oh, and Brent Nowacki will be opening. We could find exactly zero information on him. Sooo, yeah.
Up at Uncle D's we have Ken Martin, who, from his Facebook pictures, looks like a pretty funny dude. Also performing there is Charlie Laborte. Show up at 8 pm and pay $12. Shows run Friday and Saturday nights.
Blue Door has got its regular shows for you tonight, starting at 8 pm and Saturday at 9 pm. Both will run you $7-$9.
Know where some laughs are being made? Don't hoard the laughs for yourself. Share them with the world by sending me an email at tiffanyh@inlander.com. Theeenks!