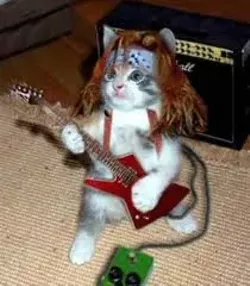 This weekend may be light on music, but the shows we do have are doozies.
TONIGHT!
What's better than one night of Flying Spiders? Two nights of Flying Spiders! The group, along with OctoNinjitsu, Free Force, local lady Jaeda, Freetime Synthetic, Nobe the Freestule Ninja and others will be at Blue Spark tonight, playing individual sets and collaborations. Featured emcees will also be backed by the full Flying Spiders Hip-Hop Orchestra. Show starts at 9 pm. $5. Gotta be 21.
SATURDAY!
This isn't just any Van Halen tribute band, this is the Ultimate Van Halen Tribute Band. Catch them with Post Falls-based the Sky Turns Red at the Grail. Show starts at 7 pm. $10. Gotta be 18.
Though his most memorable album, Seasons of Da Siccness, was released over a decade ago, Brotha Lynch Hung hasn't stopped making his mark on the rap scene. Brotha Lynch will be joined by Dirty Savage, Wild Card and more at the Hop! $22. All-ages.
Onstage and on record, what pours out of Hosannas, led by brothers Brandon and Richard Laws, are soaring electronics punctuated with light, delicate vocals. It's a strange combination of the indie electronic world and the avant-garde. Catch Hosannas at Mootsy's with Soul and the Machine and Mirror Mirror. Show starts at 8 pm.
Here's that second night of Flying Spiders I was talking about. This time they'll be at Zola's with OctoNinjitsu, Free Force, C-Flow and more. Show starts at 9 pm. $5. Gotta be 21.