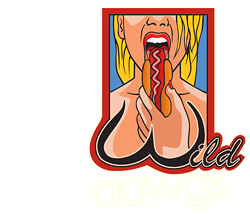 Spokane's most controversial (due to some discussions of fellatio … read our story about it here) hot dog joint is now back open.
In January, Wild Dawgs unexpectedly closed its doors. Facebook posts claimed the closure was temporary and that the restaurant was teaming up with new managing partners. Despite repeated phone calls from hungry Inlander staff, messages were not returned.
The venture was nonetheless a success, apparently. Wild Dawgs had a soft opening yesterday and is currently open for business Mon-Fri from 11 am-7 pm. The menu isn't fully up and running, but look for a simple selection of sausage, bratwurst and soda (sorry, no veggie dogs yet). And bring cash — the credit card machine hasn't been installed yet.
If you're feeling really frisky, or hungry, go celebrate their grand re-opening party with food and drink specials on March 17 from 11 am-4 pm.