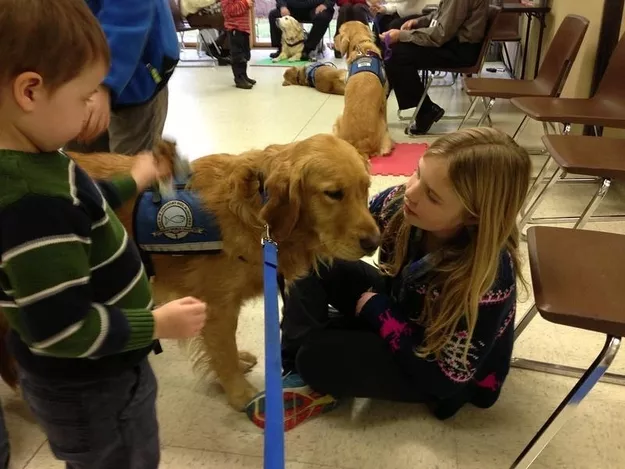 It feels weird to guffaw about anything too over-the-top today — the mood of Friday's events are still hanging heavy in the air. But we found this link and thought it might strike the right tone for mid-Monday perk-up.
The K-9 Parish Comfort dogs traveled from Chicago to Newtown, Connecticut this weekend, bringing the smallest comfort to the people there.
See photos here, and visit the organization's Facebook page.