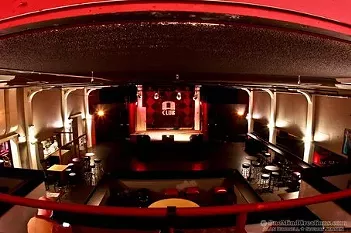 We've been hearing rumors for a little while now, but today we confirmed that the bad news was true: The A Club is closed.
The 300-capacity downtown rock venue shut its doors at the end of December, operations manager David Lewis confirmed today. "The live venue was a losing proposition since day one," he says, "It was time to stop the bleeding."
The venue had played host to national touring bands over the past three years, and had been packed to the gills during The Inlander's own Volume Local Music Block Party last June. But the few packed shows didn't keep the place afloat, Lewis says.
The space, on the second floor of the 400 block of West Sprague Avenue, isn't going to sit empty. Lewis says it will be converted to a massive dance club called Club 412, which will open officially on Saturday, Jan. 26.
All shows currently listed on the A Club's website are cancelled, including the El Ten Eleven show that we wrote about in this week's Inlander.
Former talent buyer Quinn Tanzer has moved his booking operations over to a brand new 500-capacity venue, The Center. Watch the Inlander for more on that venue in the coming weeks.