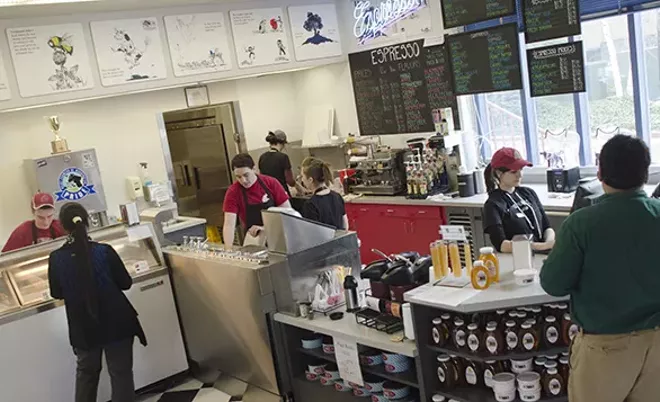 A few weeks ago I wrote about the renovations at Ferdinand's Ice Cream Shoppe on the Washington State University campus. The counter setup was adjusted during spring break to improve customer flow — now you can gawk at the ice cream case without holding up the registers — and the seating area is being expanded by absorbing the outdoor patio area.

A lot of the big construction work was completed during spring break, so a lot of those changes were already done when I visited a month ago. But the massive panels of plywood in place of windows definitely made it feel like a work-in-progress.
So this weekend the renovation took a big step forward with the installation of the new front windows. You can see how it's turning out on Facebook, where the creamery posted the photo below and lots of others. Pretty soon it's going to be hard to remember how it used to be.