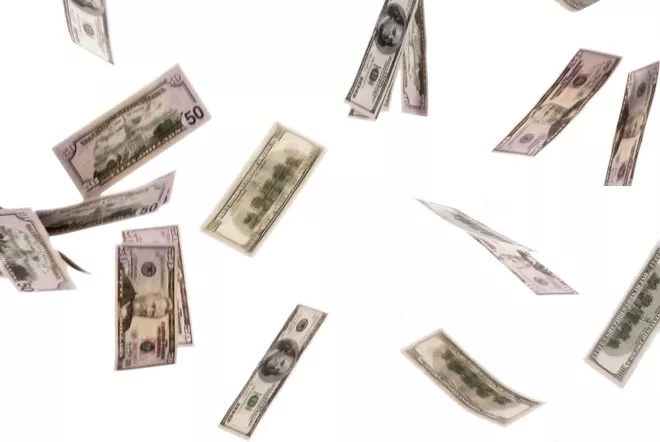 For the first time in history, more than half our members of Congress are millionaires, according to a new analysis from the Center for Responsive Politics.
Based on 2012 personal financial disclosures, the campaign-finance watchdog group calculated the median net worth of all members of Congress as $1,008,767. (Because the financial disclosure statements report assets in broad ranges, the data is not exact. Rankings are by median.)
By party and chamber, Senate Republicans are the wealthiest, with a median net worth of $2.9 million. Senate Democrats came in at $1.7 million; House Democrats and House Republicans fell just short of the million mark at $929,000 and $884,000 respectively. The only group to decline in wealth from the previous year was Senate Democrats, mostly because the group no longer includes now-Secretary of State John Kerry and the late Sen. Frank Lautenberg.
Idaho's Sen. Jim Risch is the wealthiest Republican in the Senate (and 5th wealthiest Senator overall) with average net worth of $5.35 million. He's been toward the top of the list before, the result of his early career as a successful lawyer and investments in real estate. Here are the rest of our local Senators:
RANK AMONG SENATORS (out of 100)
5. Jim Risch, R-Idaho, $5.35 million
35. Maria Cantwell, D-Wash., $3.77 million
67. Mike Crapo, R-Idaho, $872,000
68. Patty Murray, D-Wash., $850,000
On the other end of the list, about 30 representatives in the House have negative net worth because of debt, including Idaho's Rep. Raul Labrador. Here are the representatives from Washington and Idaho:
RANK AMONG HOUSE REPRESENTATIVES (out of 431)
12. Susan DelBene, D-Wash., $54.25 million
65. Denny Heck, D-Wash., $5.73 million
120. Mike Simpson, R-Idaho, $2.57 million
183. Cathy McMorris Rodgers, R-Wash., $1.32 million
191. Doc Hastings, R-Wash., $1.14 million
270. Jim McDermott, D-Wash., $461,000
291. Dave Reichert, R-Wash., $380,000
296. Adam Smith, D-Wash., $355,000
304. Rick Larsen, D-Wash., $319,000
364. Derek Kilmer, D-Wash., $139,000
397. Jamie Herrera Beutler, R-Wash., $8,000
420. Raul Labrador, R-Idaho, -$57,000
The report also looked at which companies have the greatest number of members of Congress as investors, and General Electric, Wells Fargo and Microsoft top the list.
Read the full report here. Get the data as a spreadsheet here.