Recently, we reported that Spokane Public Schools was in the early stages of considering hiring teachers from Teach for America, a teacher recruitment program that has a lot of success stories and a lot of failure stories. It's a major controversy throughout school districts across the country, one that Spokane has been insulated from because, so far, it hasn't used the program.
Teach for America recruits an elite crop of students from colleges, gives them about five weeks of training, and then sends them into the classroom. So teachers' unions, representing teachers who've had years and years of specific teacher training, have tended to be a bit skeptical, even outright hostile, to the program.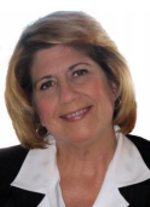 That's true in Spokane too:
In an email, Jenny Rose, president of the Spokane Education Association, confirms that the local teachers' union would fight against Teach for America.
Just so you know I did notify [Superintendent Shelley] Redinger that this is one issue we will butt heads on. TFA is unacceptable in our eyes as they are not educated or trained to be teachers. Spokane has an overabundance of good teacher candidates unlike some other areas of the state and there is no need for TFA to be in Spokane.