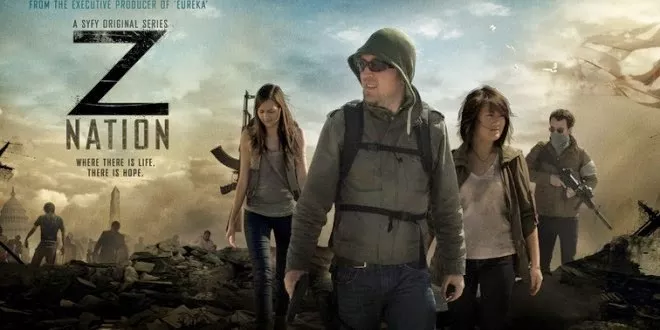 We've been wondering what this zombie show that's been filming in Spokane all summer is going to look like. And it sounds like tonight we might finally get a look.
During the world premier of
Sharknado 2
tonight on the Syfy channel, there's going to
be a preview of Z Nation
, which features
real-life Spokanites as zombies
.
Z Nation
is about a group of survivors
of a plague that turned most of the world into zombies who are trying to get across the country to save the world (or something like that), is produced by the same company,
The Asylum
, that made the
Sharknado
movies.
Sharknado 2,
like its predecessor, is about a tornado full of sharks that makes landfall, causing massive devastation. It's some seriously high-minded stuff. As stupid as it sounds (and as stupid as it
is
— I've seen it), the
Sharknado
movies are oddly popular, mostly because they are comprised of
ridiculous scenes like these.
But it's not beneath the
New Yorker
profiling the making of the sequel.
You can catch this nonsense tonight at 9 pm on SyFy, and enjoy flying shark after flying shark until the sneak peek of
Z Nation
finally quells at least a bit of the curiosity that's been
building inside so many of us this summer.
UPDATE:
Here's the trailer: