James Downing, Seth Scranton, Marcia Downing — these are the pioneers who first imagined back in 1871 the plausibility of settlement when they laid their eyes on the roaring Spokane Falls. Their plan to turn the river's bank into a western outpost town, which then grew into our bustling city, is now recorded and displayed on a kiosk recently installed at Riverfront Park. The addition was planned by the City of Spokane back in June, and now has a home near the Rotary Fountain and the historic Looff Carousel.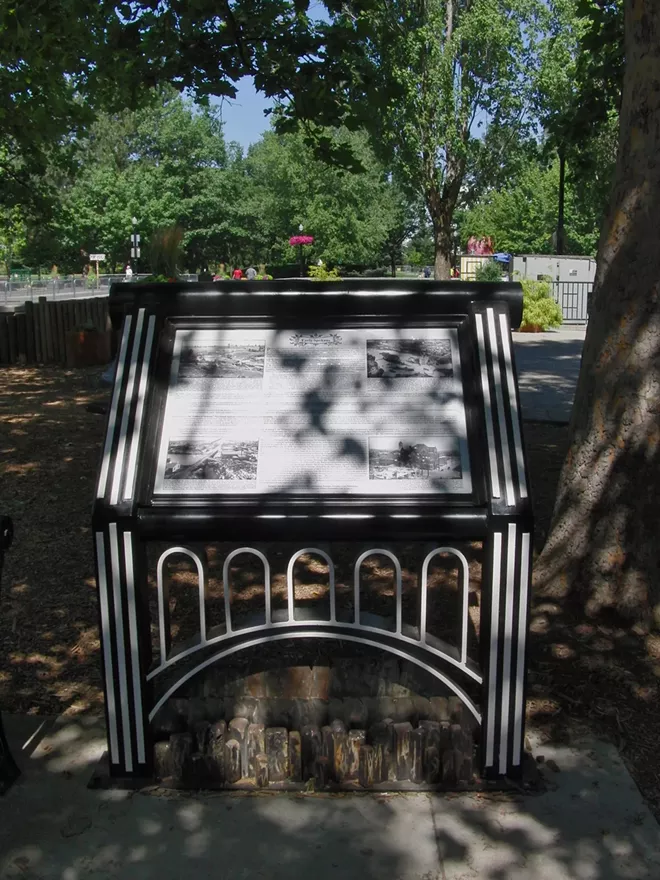 Local historians Tony and Suzanne Bamonte, both sources for this week's cover story on influential early Spokane businessman James Glover, were consulted during the compilation of this sign. They provided the narrative history and photos that detail the settlement of Spokane, and the developmental concerns of its founders. Early photos depict the downtown district before the arrival of the railroad.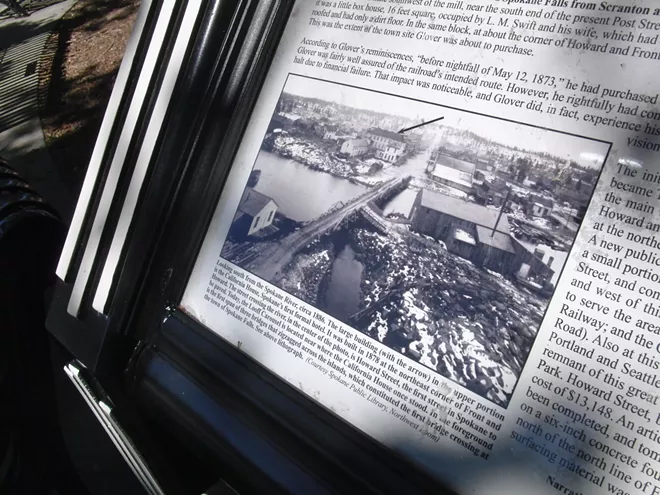 The sturdy black and white kiosk was designed and donated by Rick and Jeannette Nelson of Ornamental Gate and Fence and was installed by the City of Spokane.