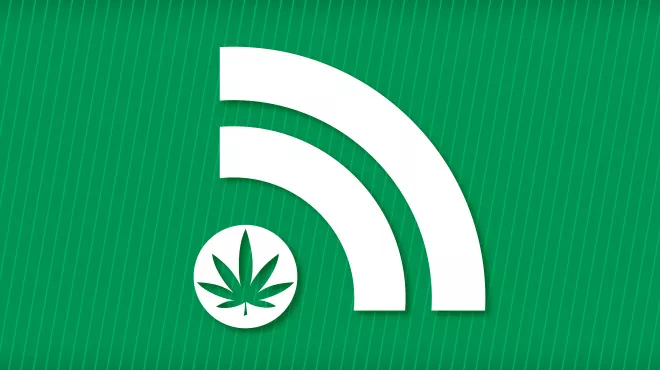 Welcome back to Weed Wednesday, your weekly dose of pot news. Wondering what this is about? Click. Looking for our previous marijuana coverage? Click. Got a question or tip? Email me at heidig@inlander.com.
Spokane County has a new pot store, bringing us to six licensed and five confirmed open. (Feel free to make the trip across the mountains, Seattleites.) Green Light opened on East Trent over the weekend and co-owner Brandon Olson tells us prices range from $18-$23 a gram and the store expects concentrates and edibles in coming weeks. Find all the stores open in the region on our map here. Statewide, 57 stores and 233 growers have been licensed, 35 infused products (from trail mix to soda) have been approved for sale and stores have sold more than $16 million worth of weed, generating about $4 million in state taxes.
After Seattle police determined one of their officers had gone on some sort of personal anti-pot crusade and issued 80 percent of the department's tickets for public consumption in the first half of the year, the city prosecutor will dismiss 100 tickets and give refunds to 22 people who'd already paid, reports the AP.
Also in Seattle, competition is alive and well: Staff at the city's only open I-502 store say a dealer has been parking his Buick in front of their store looking to poach their customers.
In Colorado, schools may be out millions of cannabis tax dollars because of a loophole that allows some pot transfers to be tax-free. (Denver Post)
In what has proven a highly effective way to get her story to go viral, an Alaskan TV news reporter quit on air by revealing she's the owner of a marijuana club and saying of her current job, "F—- it." She's since released another video (her dramatic TV reporter cadence in full force) explaining her reasons for supporting legalization.
Financial advice site NerdWallet has a new analysis of how much money each state could make per year from marijuana legalization, based on estimated demand and taxes. Nationwide, pot taxes could generate more than $3 billion, according to the study, and the estimates for Washington are in line with recent state forecasts. Read more about where all those taxes go and how businesses are reacting to them in this week's Inlander.
Addictions specialist and former VH1 Celebrity Rehab host Drew Pinsky told a group in Denver last week he believes marijuana "acts like an opiate and causes severe addiction," reports the Denver Post.
In an interview with Sports Illustrated's Peter King, Denver Broncos quarterback and Papa John's franchise owner Peyton Manning says the "pizza business is pretty good out here, believe it or not, due to some recent law changes."
And here's what happens when New York Times columnist and how-not-to-do-edibles case study Maureen Dowd hangs out with Willie Nelson.