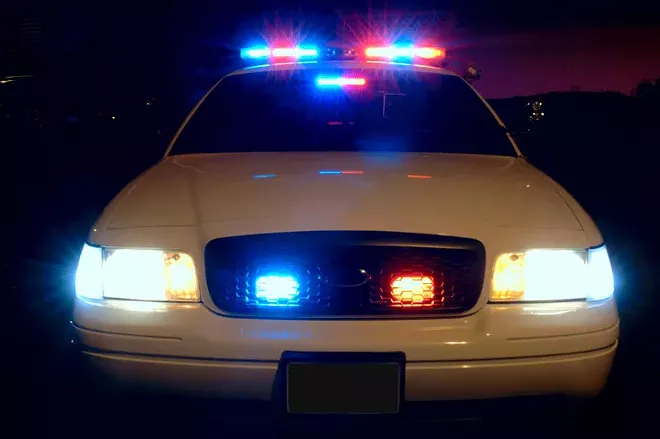 Just because a cop has "no doubt" that someone is under the influence of drugs or alcohol doesn't mean that they are — legally speaking.
That's the takeaway from a Washington state Supreme Court ruling handed down last week just in time one of the biggest drunk driving nights of the year.
The case involved Ryan Richard Quaale who was doing 56 mph in his truck in a residential area in Mead north of Spokane. According to the opinion's description of events, Quaale turned off his headlights and gave chase when a state trooper attempted to pull him over. Quaale eventually gave up and surrendered to the trooper, who noticed a strong odor of "intoxicants" on his breathe.
The trooper gave Quaale a
horizontal gaze nystagmus test
to assess his sobriety. Someone subjected to a HGN test is asked to look at a pen or finger that is moved horizontally. If their gaze is shaky, it's an indicator they are under the influence.
After failing the HGN test, the trooper booked Quaale on charges of reckless driving and attempting to elude. Quaale refused to take a breathalyzer test, but was still charged with a DUI.
After being tried twice, Quaale was found guilty of attempting to elude and DUI. However, an appeals court later reversed the DUI conviction because prosecutors relied on the trooper's testimony that he had "no doubt" Quaale was impaired because he failed the HGN test. The Supreme Court agrees:
"Although an officer may testify that the test revealed signs consistent with alcohol consumption, the officer here cast his conclusion in absolute terms and improperly gave the appearance that the HGN test may produce scientifically certain results," reads the
court's majority opinion
.
Quaale will now have a third trial to determine if he should get a DUI.