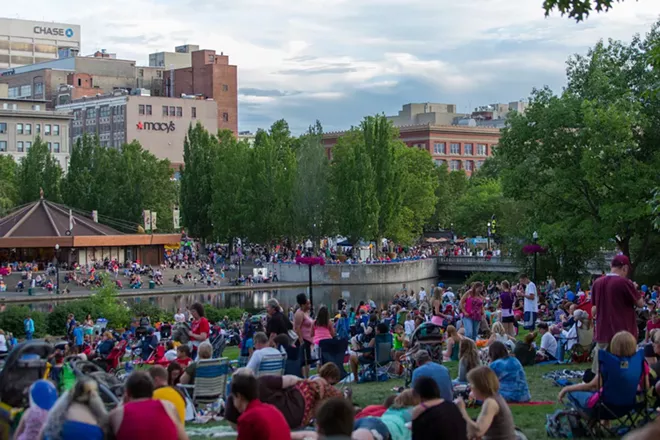 Congrats, Spokane! A random website has determined — using pretty random criteria — that the Lilac City is one of the "15 Best Cities for Newlyweds."
How did we end up so highly thought of by the good people at
DatingAdvice.com
? Well, they apparently took into consideration "affordability, entertainment, housing, employment opportunities and more" when coming up with their list, as well as the rankings of
another
website's list, Ranker.com's rundown of the "
best cities for young people
."
Yes, the name of that site is Ranker.com. It's a site dedicated to, you guessed it, meaningless lists of rankings. But I digress.
Spokane lands at No. 11 among the "15 Best Cities for Newlyweds," ahead of such hotbeds of young-couple action as Brooklyn, Indiana (not the Brooklyn you've heard of, but the one with a population of less than 2,000 in America's heartland), and the strip-mall Mecca of Irvine, Calif., but behind such desirable spots as Newark, Oakland, and Tulsa. Because when you're a newlywed, you want to spend a lot of time dodging tornados or, well, being in New Jersey.
DatingAdvice.com describes Spokane as "a fantasy made real for couples who love the outdoors and the arts." And, it continues, "Let's not forget that Spokane also has some of the best libraries, parks, schools and realty around."
Check out the
entire list right here
.