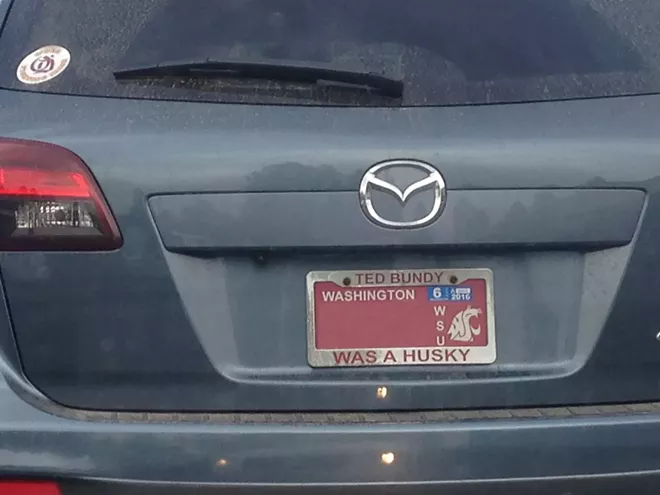 Football season is coming. In fact, it's coming tomorrow afternoon when a slate of games appear on national television and, locally, Idaho takes on Ohio University down in Moscow.
You should be excited about your team, and clearly this individual is stoked on the Cougars. We've blurred out the license plate number as to keep any diehard Husky fans from tracking down this person who wants to remind you that one of the most notorious serial killers of all time went to the University of Washington.
This is true, Bundy did, in fact,
graduate from Washington in 1972
. He also attended the University of Utah's law school, so if WSU ever develops a rivalry with the Utes, the driver of this dusty Mazda may need a bumper sticker or something to supplement this — let's admit — over-the-top taunt.
Mr. Mazda can likely be found down in Pullman on Saturday when the Cougs take on Portland State.