ON INLANDER.COM:

Surgeon found dead

• The VA surgeon who went missing
after
a run Monday morning
has been found
, dead on the north bank of the Spokane River.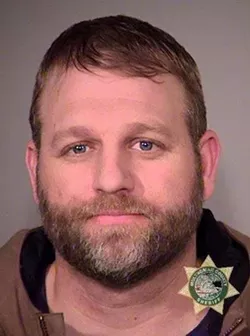 There are some who say, "No-Li." But I say to you, "Yes-Li!"
• No-Li has a new
beer,
and a new initiative to
highlight local
neighborhoods.

Careful what you post on Facebook, kids. The City Council might be reading.
• On Monday, the City Council voted to remove Evan Verduin from the planning commission for
a Facebook post
. And the mayor's veto of Facebook has been overridden.

Top Chefs
• Make your reservation now for a few one-time dinner from a few of Spokane's
most beloved chefs
.

DeSwayzed
• The final show of the current Spokane Civic Theatre season
is now Guys & Dolls,
instead of
Ghost: The Musical.


OTHER LOCAL NEWS:

Who Hits the (alleged) Hitman?
• The jury pool in the murder-for-hire trial of James Henrickson
continues to be winnowed down
. (Spokesman-Review)

Those Politicians From Olympia Looking To Override Local Control
• State Sen. Michael
Baumgartner
(R-Spokane) proposes a bill that would kill both Seattle's minimum wage law and Spokane's sick-leave laws, leaving those roles for the (more conservative) counties or the state government. Spokane City Council President Ben Stuckart
isn't pleased
. (Spokesman-Review)

Found

• A Spokane woman who went missing was found in Cataldo, Idaho,
dead and wrapped in plastic
.

NON-LOCAL NEWS

Art of the Flake
• What could make Donald Trump, presidential candidate,
titan
of industry, best-selling author and potent potentate — who vows to break the will of Russia, China, Mexico and ISIS through sheer force of indomitable will — flee from tomorrow's debate? Tough questions from a
female journalist and a mean press release
. Meanwhile, Ted Cruz, award-winning Princeton
debater
, challenges Trump to a one-on-one,
mano-o-mano
,
meet-me-by-the-flag-pole-after-school
debate. Anytime, anywhere. (Fox News)

No Refuge
• Ammon Bundy has been arrested, and a spokesman for the Malheur National Wildlife Refuge occupiers was shot and killed during a traffic
shop
by the
FBI and state police
. (The Oregonian)

The Doctor Will See You Now
In China, there are ticket scalpers too. But these tickets are
for access to the hospital
. (New York Times)