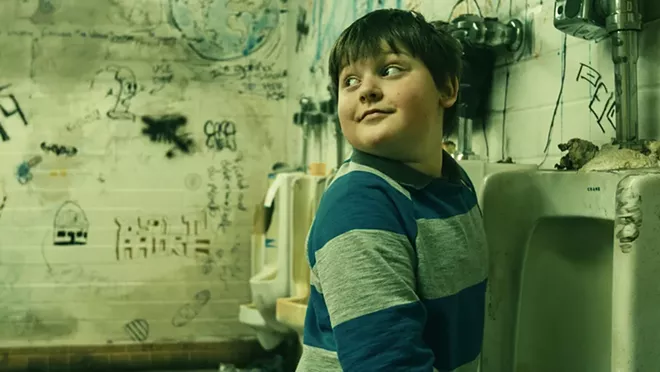 Short films are part of the lifeblood of any film festival, and the Spokane International Film Festival is no different, with various programs dedicated to domestic, international, even regional, short films. What follows are two short reviews of the abbreviated-format flicks.

BIG BOY
In a hilarious juxtaposing of innocence and corruption in a rest stop bathroom, a boy's bouncy ball takes him into the dark, shit-covered, and dangerous spaces parents faint at the idea of their child seeing.
MEAT
There's no sugarcoating in either content or language—if you're young and looking for work, this short film about a door-to-door meat salesman will probably make you uncomfortable. The pitfalls of life are embedded seamlessly, seeming at one moment like they can be conquered, and in the next like they might last forever.
Big Boy
and
Meat
are part of the
U.S. and Canadian Shorts showcase
, along with
Longhand
,
Love Is Dead
and
Staman
• Sunday, Jan. 30 at 7 pm and again Wed, Feb. 3 at 7 pm • Magic Lantern Theatre • 25 W. Main