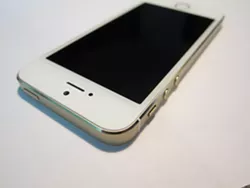 ON INLADER.COM


•
Drag and Drop
: West Central residents
scramble
to save historic homes from destruction by actually picking them up and moving them.
• Centuries after
Johann Sebastian Bach's
death, we're still talking about him. Here's a
list of modern musicians
influenced by his music.
IN OTHER NEWS:


• A homeless, drug-addicted, dumpster diver found computer hard drives and DVDs that shoved a child-rape case into a
multi-state child porn investigation
involving a former VA doc,
Craig Morgenstern
.
•
Apple v. the Feds:
Following a court order to help the F.B.I. unlock the iPhone used by a mass shooter, Apple engineers are working on adding
more
security to a locked phone.
Apple C.E.O.
Tim Cook argues that helping the government break into an iPhone would set a bad precedent for America and is prepared to take the fight all the way to the Supreme Court.
•
Tiny salt shakers
will appear next to menu items with more than
2,300 milligrams
of sodium in some New York restaurants, according to a judge's first-of-its-kind ruling.
"For the sake of your health, order something else," Mayor Bill de Blasio said after the ruling.
• Looking for a
show
this weekend? Old school soul/funk band
Tower of Power
is performing Friday night during the Lionel Hampton Jazz Fest hosted by the University of Idaho.