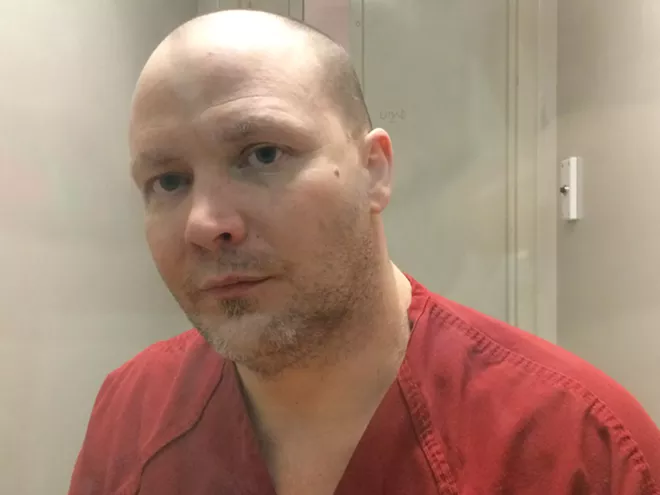 Our
cover story
this week grapples with the complex and
persistent
issue of property crime in Washington state. Throughout the course of reporting this story, we heard from a variety of stakeholders offering answers to two central questions: Why is the property crime rate so high? And how do we fix it?
Over and over, we were told that drug addiction and poverty were two major drivers of property crime, which makes sense. Often, people break into cars or homes to steal valuables to support a drug addiction or because they have no money to support themselves or both.
Another answer — and one of the major differences between Washington state and the rest of the country — is the lack of post-release supervision. For property crime offenders, our state has essentially none. If only the state supervised people convicted of property crimes after they're released, the thinking goes, we'd see a decline.
However, one career offender who I spoke with exemplifies one of these answers, and bucks the other.
In doing so, he embodies the complexity of a problem as massive as property crime, and shows how poverty, drug addiction, mental illness and a criminal past can make escape from the criminal justice system nearly impossible.
Less than a month after Truman Higginbotham
was released from prison in mid-February 2015, despite DOC supervision for drug addiction, he was back in the Spokane County jail facing several burglary charges.
The 45-year-old father of seven has 26 felony convictions to his name — all nonviolent — dating back to 1987. He says his problems started after he was hospitalized for a severe head injury decades ago. After a months-long hospital stay, he was released and addicted to pain killers.
"I couldn't sleep after getting off the morphine, and then the stress started," he tells the
Inlander
before his sentencing hearing this week. "I started using cocaine, then it was heroin, then it was meth — anything I could get my hands on to halfway make myself normal. And when you're using drugs, you gotta be able to support that. I had some good jobs over the years, and I messed 'em up using drugs."
He's been
cycling
in and out of custody ever since.
After he was released last year, Higginbotham tried to get a job as an auto mechanic. But when he told interviewers that he needed three weekday afternoons off to comply with DOC-required drug tests and treatment, they turned him away.
"It was almost
impossible
to get a job," he says. "So my mind snapped."
With kids to feed, a wife addicted to drugs and no way to make money, Higginbotham resolved himself to taking other people's stuff. It's important to note that it appears the DOC supervision was effective for his addiction — he didn't fail any drug tests — but did nothing to address two other underlying issues driving his crimes: mental illness and poverty.
He was arrested March 12, 2015. Spokane County detectives were tracking his green minivan with a GPS device and watched as he kicked in the door of a home in rural Spokane County. His wife and two youngest kids were in the car.
Higginbotham admitted to two other burglaries, and investigators have tied the green minivan to several more.
"This is all my fault," he says. "I'm not being screwed around by the system, I just can't get out of the system. In prison, they're like 'You're just a drug user, so we're not going to give you drugs.' So my problem just keeps building and building."
Now, he says, he's getting medication for his insomnia and schizophrenia. He hopes that will continue. Earlier this week, he took a plea deal and was sentenced to more than five years in prison.
"Hopefully, this time I can stay on the medication," he says. "I don't want to be here, this isn't what my life is about, but this is the 11th time I'll be going to prison. It's just a revolving door."