On a Tuesday night with five presidential primaries already underway, four reporters walk into a bar. Stop me if you've heard this one.
None of us have to report on the shit show that has come to define this year's road to the presidential nomination, thank God. At least not right now. Tonight it's about getting out of the office at a decent hour, drinking a few tasty beers and enjoying the fact that it's someone else's responsibility to document what racist, sexist or riot-inciting thing that blithering orange idiot says and how the other ones fair in Florida, Missouri, Ohio, Illinois and North Carolina.
So, if you're interested in how the
Inlander
news team spends a happy hour after putting the paper to bed, stay tuned. Otherwise, stop reading and go to
Browne's Tavern
. The bar occupies the entire upstairs of a converted two-story house in Browne's Addition.
Taps rotate constantly, but tonight we sampled the
Longboard Lager
from Kona Brewing Co., the
Lucille IPA
from Georgetown Brewing Company and the
Citradelic Tangerine IPA
from New Belgium.
Happy hour is from 3-6 pm every day and again from 9-10 weeknights and 10-11 weekends
.
Dollar off drafts, wine, specialty cocktails and appetizers
. We had the calamari and hummus plate.
Daniel
ate all the squid, but the hummus was
fire
.
Also, the huge patio and fire pits out front are the perfect summer night drinkin' spot (or summer day drinkin' spot), and they'll stay open as long as you're spending money. Plus, when it gets warm, they grow their own mint in the "Secret Garden" out back. So order a damn mojito. It's super fresh.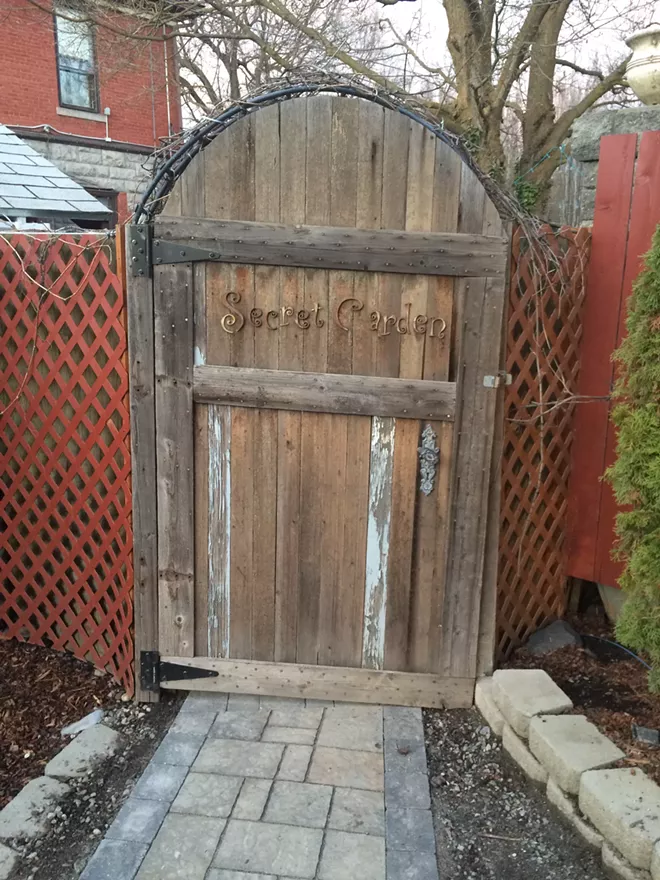 Now back to the show.
The four of us walk in and grab a high-top table near the bar. The place is pretty full — a group of gals having after-work wine and beer, a couple enjoying some burgers and a few loners at the bar watching the tube. The bearded barkeep takes our order, and, almost immediately, our efforts to escape the news cycle fails. My phone buzzes, and therefore I must pick it up.
"Rubio just dropped out," I announce, reading the Associated Press alert. Everyone seems to think it's about time. The next questions are who will he endorse? How is Cruz doing? Will Kasich win in his home state of Ohio?
A riveting conversation about the possibility of a brokered Republican National Convention ensues. All are in agreement that it would be fascinating to watch, but could only end in a gory massacre reminiscent of the Red Wedding. (
John Kasich sends his regards!)


Another round of beers.
Next we find out that
Jake
hasn't watched any
Breaking Bad
OR
Weeds.
So he caught some shit for that. It's 2016, Jake. Watch
Breaking Bad.


Daniel says it's the
best show
he's ever seen, but poo-poos the ending.
Wilson
chimes in with a comparison to the finale of
The Sopranos,
which I haven't seen so I tune out.
Then, apparently Twitter says Pete Rose sent an autographed baseball, along with his allegiance, to Donald Trump.
Rose, for those who don't know, holds the record for most hits ever by a Major League Baseball player, but has been denied entry into the Hall of Fame because of a gambling scandal. Trump, ostensibly in a (
failed
) effort to gain ground in Ohio,
voiced his support
for lifting Rose's lifetime ban. Rose's lawyer is now saying that Rose never sent the ball and does
NOT
endorse Trump (or any candidate).
Then the conversation shifts to talk about this journalism thing and soon it's about time to go. The conversation is put on hold, until tomorrow, where we'll probably pick up right where we left off.
For more happy hours in the area, visit Inlander.com on your phone and download the Drinkspotter app. Or
click right here
.