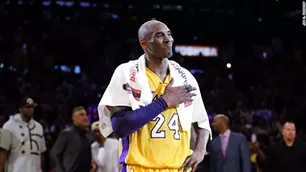 ON INLANDER.COM
•
Hillyard
, as it was, is, and
will be
: This week,
Inlander
writers set out to capture the flavor of the northeast Spokane neighborhood.
Check it out
.
•
InHealth
: The
stress-relieving
benefits of music
• Key witnesses in the
Straub/Cotton investigation
have
declined
to participate.
IN OTHER NEWS:
• Police believe someone or someones
broke into a Ballard bookstore
and then
busted through the wall
to get to the illegal marijuana grow next door. One or two of the 531 plants were stolen, police say. Investigators don't believe the crooks made off with any books, thank goodness.
• Cathy McMorris Rodgers' op-ed in Glamour magazine is
at odds
with her voting record on
gender equality in pay
. (
Spokesman-Review
)
• The
Chicago Police Department is
beset with systemic racism
, a
task force
assembled by Mayor Rahm Emanuel concluded. The task force's report has more than 100 recommendations for change and cites statistics such as:
74 percent
of the 404 people
shot
by Chicago PD between 2008 and 2015 were African American (black people make up about one-third of Chicago's population); African Americans were the subjects of
72 percent
of
street stops
that didn't lead to arrest in 2014; and
three out of every four
times, African Americans were on the receiving end of Chicago police
Tasers
between 2012 and 2015.
• Kobe Bryant scored
60 points
in his final game, leading the Lakers to a
101-96 comeback win
over the Utah Jazz.
(Meanwhile, the
Golden State Warriors
broke the NBA record for
most wins in a single season
— 73.)
• Two WSU students may have been
drugged during a frat party,
one was hospitalized for "life-threatening blood alcohol levels." The WSU chapter of Phi Delta Theta was
suspended Monday
and has been under investigation by the university for another incident. (
Spokesman-Review
)