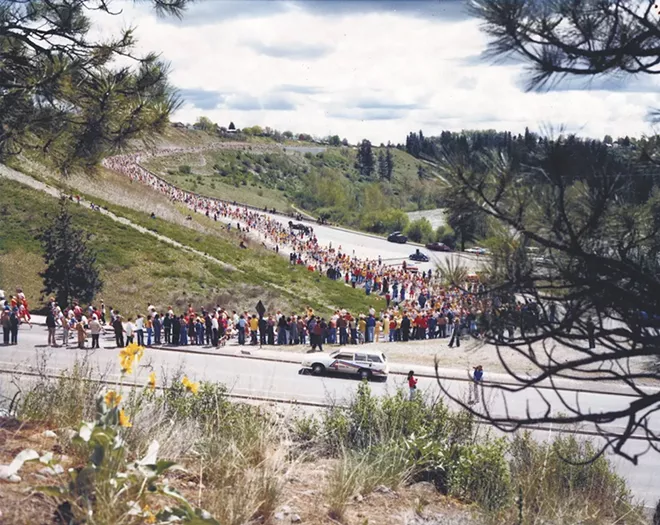 This will not come as a shock to anyone who lives in the Inland Northwest, but according to numbers taken from more than 10 million FitBit users in 2015, Spokane is the third-fittest city in the country.
That's right, we're looking good!
The Lilac City comes in right behind Madison, Wisconsin, and Minneapolis, Minnesota. And while you might be surprised that a place whose culinary scene is based on cheese (that'd be Madison), and another who's weather keeps people inside for months on end (hello, Twin Cities), are both so fit, Spokane makes sense thanks to the insanely active running community full of jogging clubs and events like this Sunday's Bloomsday.
Speaking of which, have you read our
oral history of Bloomsday
yet? You really should.
The data from Fitbit shows that Spokanites have an average resting heart rate of 69 beats per minute, takes 7,779 steps every day and is active an average of about 15 minutes per day.
This should be a nice source for civic pride — hey, we're taking a lot of steps, people! — and Spokane came in ahead of neighbors like Portland (No. 5), Seattle (No. 9) and Boise (No. 20).