ON INLANDER.COM
NEWS:
A surprise — or was he? — applicant for Spokane Valley's city council
InHealth:
New issue, summer reading slide and eating for mental health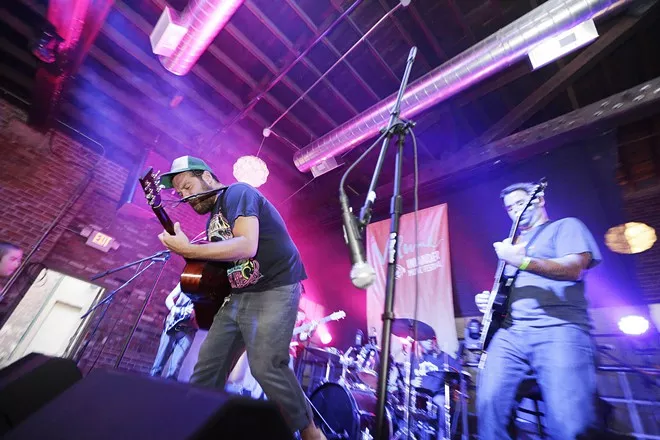 Tonight is the first night of Volume 2016!
Here
is a full schedule.
Here
is our list of Bands to Watch.
Here
is a last minute guide.
Ryan falls in line
House Speaker Paul Ryan (R-Wisconsin) has decided that that
he will endorse presumptive Republican presidential nominee Donald Trump
after all. Ryan held out for a month before offering his support to the inflammatory real estate mogul.
Prince died of opioid overdose
Midwest Medical Examiner's Office in Minnesota has released a report on the death of music icon Prince, revealing that
the singer died from an overdose of fentanyl.

Naloxone to be sold locally
In response to rising opioid deaths, two large pharmacy chains have announced
they'll start selling a drug
that can reverse overdoses.
U.S. cities cheat on lead testing
An investigation
by the
Guardian
has found that 33 cities have been concealing potentially dangerous levels of lead in their water.
When Hillary attacks
Democratic presidential frontrunner Hillary Clinton delivered a speech yesterday on foreign policy where she
laid into Trump
calling him "dangerously incoherent" and having "very thin skin."