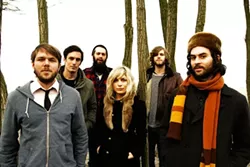 ON INLANDER.COM
• Apparently, cops can chase suspected
drunk drivers
from Oregon into Washington, but
not vice versa
.
• Three
killer shows
are coming to the area: The Head and the Heart, Ryan Bingham and Dar Williams.
Click here
for dates and tickets!
• That
fault zone on the Pacific Coast
that, if some seismologist are correct, that could maybe some day bring about the
destruction
of Pacific Northwest as we know it? Well people are
preparing
for it.
IN OTHER NEWS
• Remain calm,
Donut Parade
will continue to dish out the soft, warm, sugary goodness that is the
Maple Bar
. (
Spokesman-Review
)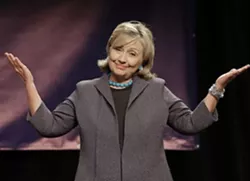 • Hill-dawg
FTW
! An Associated Press survey of Democratic superdelegates indicates that
Hillary Clinton is the presidential nominee
(probably).
•
Spokane City Council
1. Council President Ben Stuckart
agreed
to spend
more money on the law firm
defending the city from former police chief Frank Straub's lawsuit. Previously, Stuckart pledged that he would
refuse to approve another dime
unless an investigator looking into City Hall's handling of the former chief's firing received
all
the pertinent documents. (see also: "
Let's tally all the lawyers in the Straub mess
")
2. On the heels of an
oil train derailment
, council asked Union Pacific Railroad to
cease train shipments of oil
through Mosier, Oregon. (
Spokesman-Review
)
• The California judge who sentenced a Stanford athlete to
six months in jail for sexual assault
is now facing a
recall effort
. You can see the letter the 23-year-old female victim read in open court
here
. As of yesterday, the 7,000-word statement had been viewed more than five million times. The minimum sentence for the crime is
two years
.
•
SPORTS!
1. The
Pittsburgh Penguins
won last night and are one game away from a Stanley Cup championship.
2. The
Golden State Warriors
have a 2-0 lead going into
Wednesday
night's Game 3.
Is LeBron getting tired
? Probably not, but he's definitely playing a lot.