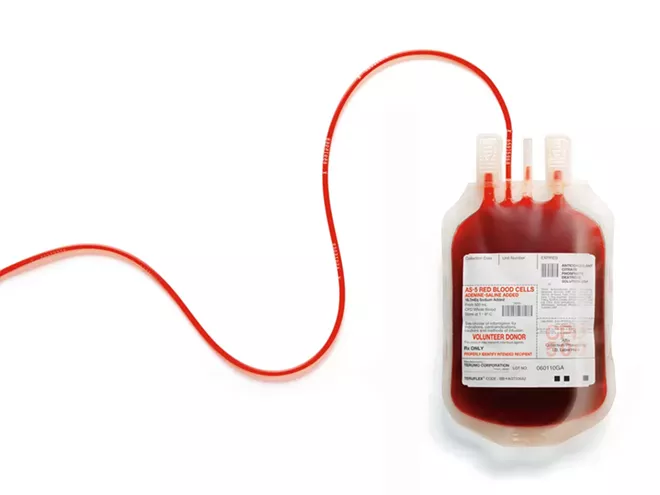 Got blood?
If they answer is yes, the Inland Northwest Blood Center needs you. "We are in a critical shortage," says Tesia Lingenfelter, the INBC's marketing and communications coordinator. "If you have blood in your body, please come and try to donate."
It just takes an hour, or even less time if you do fast-track health check online on the day you plan to donate. Worried about pain? "I am personally terrified of needles, but our phlebotomists are amazing," says Lingenfelter. The blood center usually enters summer with good capacity, due to generous school-year donations from students, but "between Zika virus and the windstorm, we've been struggling this whole year," Lingenfelter notes. It takes a minimum of 200 donors a day to maintain supplies. For more information go to
inbcsaves.org
or call 800-423-0151 to make an appointment.
Evidence, Shmevidence
Americans shell out more than $30 billion for complementary medicine, according to a new study by the National Center for Health Statistics. "Complementary" medicine includes massage, homeopathic treatment, hypnosis and energy healing. Is it money well-spent? Some argue there's little supporting science to back up most treatments; others say people don't have much choice if conventional medicine hasn't helped. Read more
here
.
Blinded by the Apps
Have you ever experienced those weird vision changes after reading on your smartphone while lying in bed at night? If so, you are not alone and
researchers now know why it happens
.