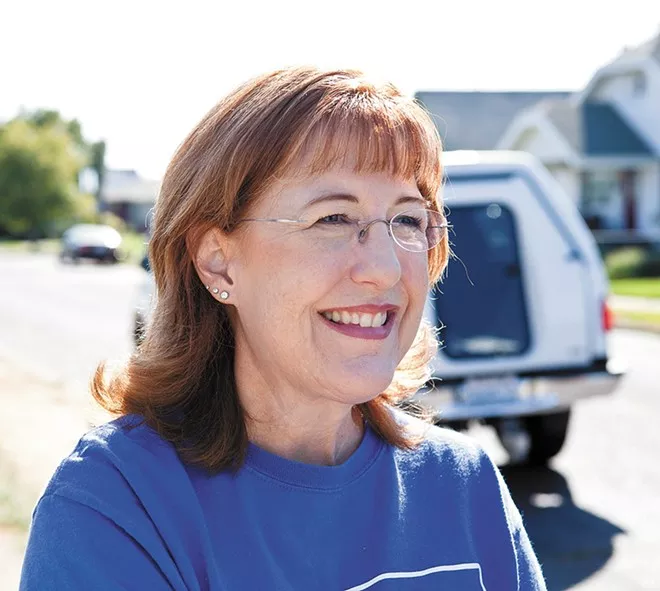 ON INLANDER.COM

Oil Things Considered
The City Council can't say it wasn't told. Before the councilmembers approved the decision to put a measure fining railroads for sending oil and coal through Spokane on the ballot, their own policy adviser warned them that they were on
pretty sketchy legal ground
.
Civic Lesson
The Civic Theater has a new artistic director aka
Lenny Bart,
aka not Yvonne A.K. Johnson.
HERE

The People Daniel Walters Is Strangely Connected To County Commissioner Primary concludes, with shocking results!
In a
surprising turn of events
, incumbent Republican Nancy McLaughlin (Full disclosure: Nancy McLaughlin went to Rock of Ages Christian Fellowship with me when I was a kid, and we played Speed Scrabble while on a camping trip. She is very good at Speed Scrabble) is trailing behind challenging Republican Josh Kerns (Full disclosure: I used to work at Red Robin, home of the smiling burger, with Josh Kerns. He also sometimes sends me funny
Game of Thrones
memes on Facebook messenger) while Democrat Candace Mumm leads (Full disclosure: Candace Mumm was childhood friends with my mom and my aunt growing up). (
Spokesman-Review
)
Shawn In 60 Seconds
Spokesman-Review
columnist Shawn Vestal, hearing the horns of Gondor sound, rides back from vacation on his white steed,
ready to weigh in on the Straub report
. He also uses the same "black hole" analogy as my story this week, but I swear, we sent my story off to print before I saw it. (
Spokesman-Review
)
Field Burns Down
Ian Field had the money. He had the endorsements. But he didn't have the votes to top deputy treasurer Mike Volz for the sixth district in his shot
to replace Kevin Parker
. (
Spokesman-Review
)
THERE

One Day With Donald Trump

Trump has had a crazy 24 hours; he accused the Muslim father of a dead American soldier of being "bothered" by his plan to keep "terrorists" out of the country, and refuses to endorse Rep. Paul Ryan or Sen. John McCain in their primaries. Republicans are shocked —
shocked!
— to find this kind of electoral gamble going on in the GOP establishment. (NBC)
Rigged by the American People
Trump, floundering wildly in the polls, is already accusing the election of being
rigged if he loses
. (Washington Post)
Spielberg ending

A plane with 300 people crash lands at an airport in Dubai.
All on board survive
. (The Atlantic)