Over the course of the past week, my inbox has been filling with press releases on some of the less favorable aspects of the region's fast-fading weeks of warm summer weather.
First up on the list, a
North Idaho resident who recently traveled to Mexico
has contracted the Zika virus, a newly discovered, blood-borne pathogen that's mainly transmitted by a particular species of mosquito, but also found to be spread through sexual contact. As many of us have heard by now, the biggest risk of Zika is to pregnant women. It's been linked to birth defects in babies, and was first noticed in Central and South America where an unusual rate of babies were born with microcephaly, or abnormally small heads.
In a press release this morning from the Idaho Department of Health and Welfare, it was announced that the North Idaho resident, a woman over the age of 60, is now the first person in the state found to have contracted Zika. The good news is that she's recovered, and her infection is not a concern as far as spreading to others.
Idaho is too far north
to be a habitat for the virus' main host, the
Aedes aegypti
mosquito.
So far, the Centers for Disease Control has recorded
1,658 Zika infections in U.S. citizens
, with 433 pregnant women currently showing lab evidence of being infected. Right now, there is big concern over the virus' impacts
in Florida
, where it's been identified in a Miami neighborhood.
In other mosquito-transmitted diseases, the Washington Department of Health has identified some mosquitos carrying the
West Nile virus
in the Lake Roosevelt National Recreation Area. The mosquitos testing positive for the disease were found near the Kettle Falls day use and group campground site in the park. A press release from the National Park Service says that conditions at Lake Roosevelt this summer have been ideal for mosquitos, and anyone planning on visiting the area should come prepared, wearing long sleeves and pants, and using mosquito spray.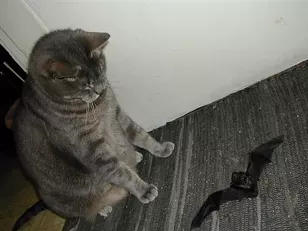 And then, there are the rabid bats. The Spokane Regional Health District reports that
two rabid bats were recently identified
in Spokane County, one coming in contact with a person and the second with a cat.
The first bat was found in a residential swimming pool, and the person who came in contact with it has since been vaccinated for rabies. The other case involved an unvaccinated cat, which brought the bat into its owner's home. The cat is being quarantined until the window of time in which it would show any rabies symptoms has passed.
Rabid bats coming into contact with humans and pets obviously should not be taken lightly, since if the disease goes untreated, it can be fatal. To be safe, you should presume that any bat you find on your property, in your home or anywhere else is rabid, the SRHD warns. If you do come into contact with a bat, or think you have (like if it's in your house while you're sleeping), you should immediately contact a doctor and/or go to the emergency room. Then contact the SRHD, and only try to capture the bat if it can be done safely.
Also, don't forget that it's required by Washington state law that all dogs, cats and ferrets — even if they live only indoors — have up-to-date rabies vaccines.