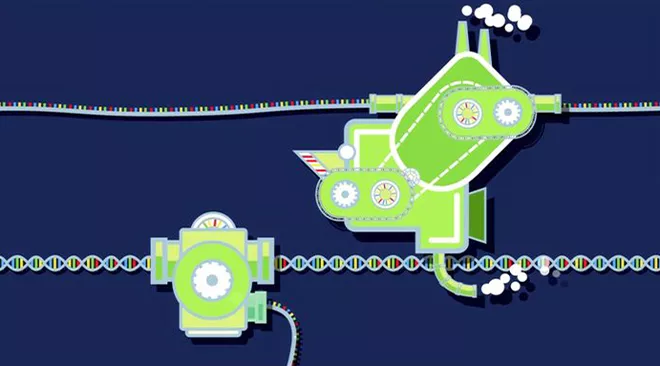 Play God!
If you are feeling powerless and need some absorbing mental stimulation while appearing to be hard at work, check out the
RNA Lab on the Nova website
, where you rise above the mundane to create life! The game's cheeky Carnegie Mellon developers have created a series of engaging challenges involving "nature's best kept secret…a wonder molecule called RNA." And you get to craft it! You'll learn about the building blocks of RNA, cobble together different RNA shapes to do myriad things, and eventually, out of a puddle of primordial goo, your RNA will help create a functioning cell.
Rethink Ink
Though the tattoo business continues to grow at about 9 percent a year, concerns about the safety of inks lingers.
Studies are underway
, but the FDA does not regulate tattoo inks, and complaints about skin reactions have increased considerably since 2004. With one in four Millennials sporting ink someplace on their bodies, "tattooing has become mainstream," says a Canadian researcher, and
tattoo removal is also a growing industry
. But tattoos don't seem to be as appealing to those born from the mid-90s to mid-2000s — Generation Z kids — in part because ubiquitous tattoos are no longer a symbol of rebellion.
Sporting Diversity
In a
new report on kids and sports
, the American Academy of Pediatrics offers advice for doctors to share with kid athletes and their parents. Instead of specializing in a single sport early, the AAP notes, "current evidence suggests that delaying sport specialization for the majority of sports until after puberty will minimize the risks and lead to a higher likelihood of athletic success." But what is the actual likelihood of "athletic success?" Though "success" means different things to different people, the numbers aren't impressive. Seventy percent of kids discontinue participating in organized sports by the age of 13; up to 11 percent of high school athletes compete at the college level, but only 1 percent receive a scholarship.