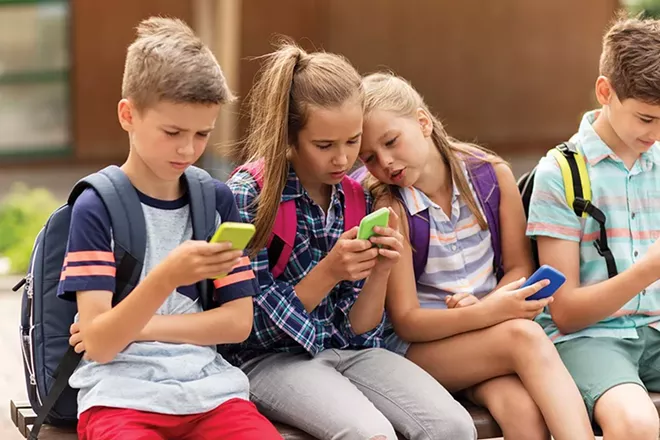 Put the phone down and pass the peas
In our
current issue of InHealth
, writer Taryn Phaneuf takes a look at
new guidelines for kids and screen time
. In her story, she reports that "a 2015 report by Common Sense Media found that teens, ages 13 to 18, spend nine hours a day on entertainment media, on average. For pre-teens, it's six hours per day."
Common Sense Media, in addition to their 2015 report, has teamed up with Will Farrell to make a good case for
at least putting the phones down during dinner
.
The lowdown on alcohol
Is having a drink a plus or minus when it comes to your health? Moderate drinkers seem to live longer, and also may have a reduced risk for diabetes, but alcohol consumption is linked to cancer, and may not be so good for your heart after all.
Make an informed choice
with help from the folks at Berkeley Wellness.
Grab a rake!
The leaves are falling fast, and snowflakes may not be far behind.
Lend a hand to those who can't rake their leaves
by teaming up with other volunteers this Saturday at 8:30 am at St. Aloysius Church, 33 E. Boone. Catholic Charities is hosting the event; register at 459-6172.