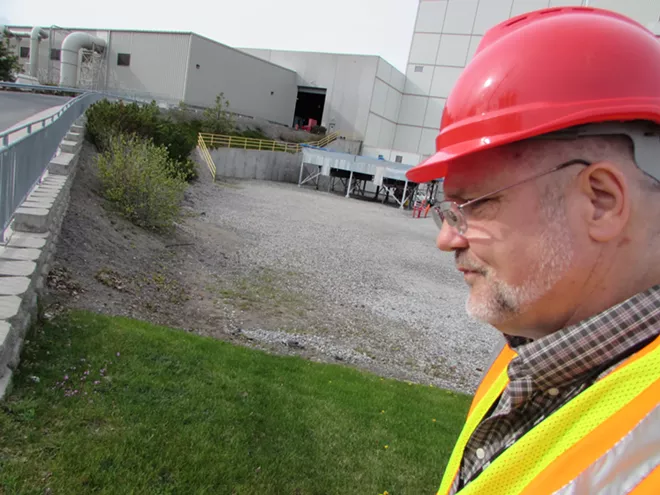 ON INLANDER.COM:
Waste-to-Energy Accident

After years of being praised for its safety record, two employees at the
Waste-to-Energy Plant
are badly burned.


There are some who will tell you Gil-less! But I say, nay! I say GILMORE.

The West Central Indaba coffee shop gets a
Gilmore Girls
conversion. Does this pave way for North Bowl to get an
Ed
conversion?

Louie OK
The comedian Louie (not the one you're thinking of),
Louie Anderson
is coming to Spokane.
HERE:
Money, money, money

Who was the first and biggest contributor to Mayor David Condon's anti-recall
campaign.
Would you believe he has the last
name
Cowles
? [
Spokesman-Review
]

Clown Questions, Bro
The Inland Northwest gets in on the clown fears, just in time for
Hallowweeeeeeeeen
, OOoooooOOooo! [
Spokesman-Review
]

Condon Goes Rogue
Shawn Vestal reports that Mayor David Condon has found a clever way of handling the rules governing his appointments.
Flat-out ignoring them
. [
Spokesman-Review
]
THERE:
Bullet Points

Experts debate whether police could have found a better solution than shooting
Keith Scott
. [
NYT
]
Trump? I say, good man, I've never heard that name before in my life!
In the vice-presidential
debate
Mike Pence pursues the clever strategy of flat-out denying that Donald Trump said the stuff that
everybody knows
Donald Trump said. [
Politico
]
Night of the Living Movies
Maybe movies aren't so dead after all, David Sims
argues
in
The Atlantic
.