Have you exercised your Constitutional right to engage in our democratic elections? If not, stop what you're doing and go vote.
HOW TO VOTE BY BALLOT

There are
ballot drop box locations
all over the place! Drop off your ballot at one of the following locations by 8 pm, or it won't be counted. If you want more information on
candidates
or
ballot resolutions
, visit the Spokane County website.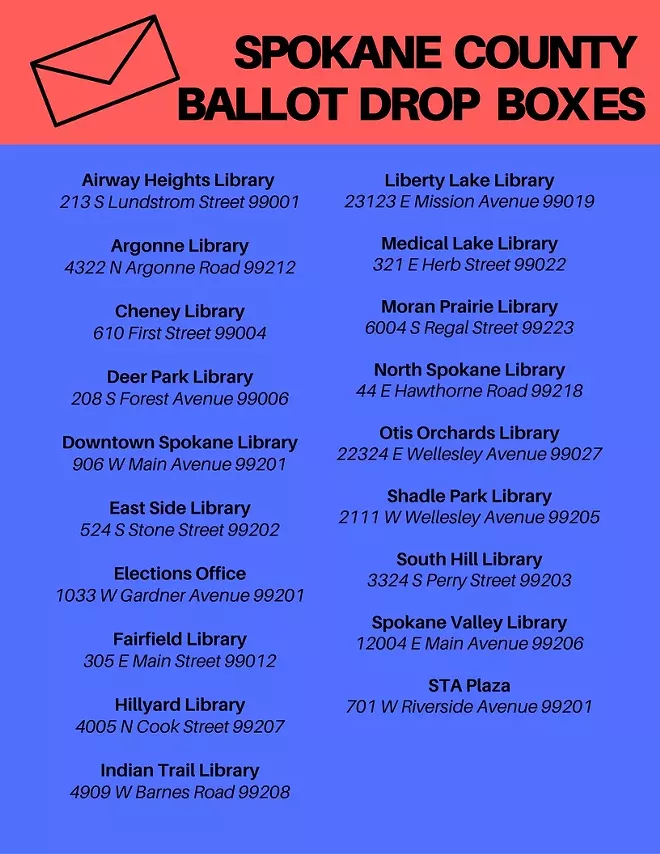 HOW TO VOTE IN PERSON

If you haven't already voted by ballot, and would rather vote in person, you can go to any of the following
voter service center
until 8 pm: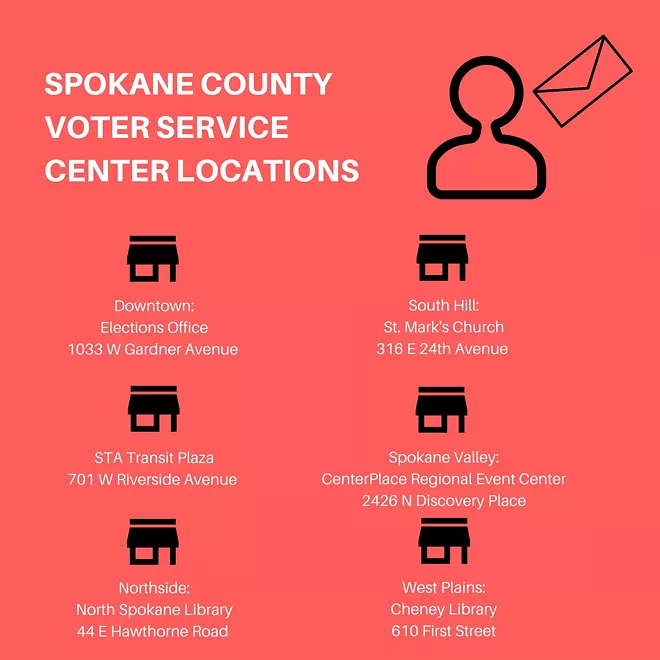 HOW TO WATCH

If you don't have a TV, there are a lot of places you can watch the election unfold online.