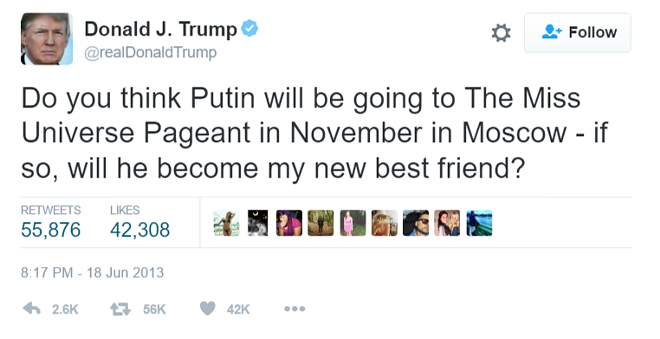 HERE
Berms, baby, berms
Snow berms are
back, baby,
and bigger than ever! (
Spokesman-Review
)

Spokanites park anywhere they damn please
The government wants to tell us we can only park on one side of the street so the
plows can plow
? I thought this was America! (
Spokesman-Review
)

Republican senator gives a shoutout to a Minority.
Idaho Sen. Mike Crapo starts trending online when he references
Minority Report
in a question to
Sen. Jeff Sessions
. (KREM)
THERE

Locker Room Talk
So: First, CNN
reports
that intelligence chiefs presented Trump with reports that the Russian government may have tried to compromise him. And then Buzzfeed published the entire dossier full of, shall we say,
puerile
allegations, which we won't summarize here because this is a family aggregation post. Security experts immediately began casting
deep skepticism
on the allegations. And media critics
savaged
Buzzfeed for posting a pile of rumors that even they knew was very much unverified.
Then Trump
himself
denied the reports at a press conference, noting that he was a "germaphobe." And then
NBC jumped
in, with reports that maybe Trump wasn't told about the dossier at all.
(CNN, etc.)
From Russia With .EML

In his first press conference since July, Donald Trump
admits
that Russia probably hacked the DNC's emails.

Let Him Be Clear
Obama gives one last Obama speech, for
old times' sake
.