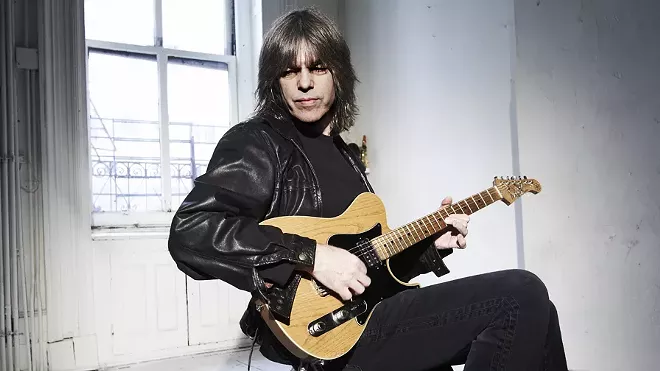 Maybe you're planning a romantic Valentine's Day dinner this weekend, or enjoying the single life with friends. Something all of us can get behind — solo acts and duos — is the fun of a great night out for some live music. Thankfully, there's
plenty happening
across the Inland Northwest this weekend.
FRIDAY
Here's the thing about a horn section — it almost always makes a song better. Whether you're talking about soul or funk, rock or reggae, a well-appointed horn section can take already great songs to a whole new level, and make middling songs seem a lot better than they really are. In the mid-'90s wave of ska-influenced acts like No Doubt, the Mighty Mighty Bosstones and Less Than Jake, having a killer horn section is one of the things that made
Reel Big Fish
stand out. It certainly helped make a hit out of the SoCal band's 1997 breakthrough "Sell Out." They're still on the road plying their energetic wares, including a tour that includes fellow '90s refugees Anti-Flag as well as reggae-fied Ballyhoo! and Toronto punks Pkew Pkew Pkew that stops at the Knitting Factory on Friday. Here's a little sample:
Iron Goat Brewing is hosting an EP release party for
Buffalo Jones
, and Andy Rumsey will be on hand as well for this free gig.
SFCC brings serious guitar man
Mike Stern
to town for SFCC Jazz night. You might know him for his work with Blood, Sweat & Tears, and after Friday's show you'll know him as one of the best guitar players you've ever heard.
Over at Baby Bar, take a folky excursion with a side of delicious burritos when
Dapper Devils, Tourist Union and Don Hawkins
play a free show starting at 9:30 pm.
SATURDAY
If you haven't been to Checkerboard Bar in a spell, get out there to the venerable East Sprague hang and hear some
Dammit Jim and Singlewide
.
Back over at Baby Bar, one of our favorite local trios
Friends of Mine
hit the, uh, floor with Those Problem Children and Halcyon for an early, free show starting at 6 pm.
The Bartlett hosts a free dance party Saturday with the majestic booty-moving tunes of
Twin Towers
in control.
SUNDAY
You can't have the heartache required of a lot of blues music without having some good love come first, and there's definitely some love in the air for the
Sweethearts of the Blues
show being thrown by the Inland Empire Blues Society just in time for Valentine's Day. Headlining is Smokin' Sonny Hess, a Portland-based R&B powerhouse who, with her two-piece backing band, won the Cascade Blues Association's Best New Act award in 2013. Opening up is Spokane native Annie O'Neill, now performing and teaching in Seattle, who will bring some original acoustic blues to get the evening started. Add some dinner to your evening and you have date night pretty much set. The show starts with dinner at 6:30 pm.