Under a new owner who also bought The Globe Bar & Kitchen, The Blind Buck is transforming into Spokane's newest gay bar.
Scott Wilburn, a Spokane native and Gonzaga alum, bought The Globe and Blind Buck, both located at 204 N. Division, on May 1 from the previous owners, Ryan and Dianna Bates, who helped make the local strip of bars into
a go-to spot for downtown nightlife
. They have since moved away from Spokane.
Wilburn, who owns Scotty's Doghouse near Gonzaga, says he launched The Blind Buck as a gay bar on June 2; that's good timing, considering Spokane's
Pride Parade
is this Saturday. This development comes weeks after Stray — a gay/alternative bar on Sprague —
closed its doors for good
.
"With Stray closing, there was really no home for the gay community," Wilburn says. "The Blind Buck really had not had much of a following in the last year or so — it kind of became a waiting room for The Globe. And it's a beautiful bar."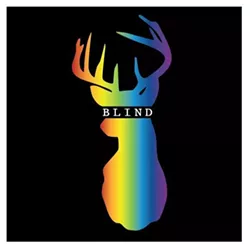 So he thought that creating a new space for the gay community would create more interest around the bar. He says it will not be as much of a dance club as previous gay bars in Spokane — though he notes that The Globe has a dance floor right next door. But The Blind Buck, he says, is going for "more of a neighborhood feel, a little more intimate and conversational."
Wilburn also says he hopes to make The Blind Buck and The Globe "more comfortable for our female clientele." He plans to add more security cameras and have more security guards on patrol for drugs and unattended drinks, and to preventing potential fights. The Globe will have ID scanners as well, he says, as the new ownership tries to address "some of the issues that may have existed" in the past.
Wilburn doesn't foresee any major changes to The Globe. It will remain a restaurant during the day, with the same chef as before, and a dance club at night. But he's already making some tweaks: He's invested in more lighting for dancing, and is expanding bottle service at The Globe. He plans to open it up for brunch on weekends in the coming weeks. Long-term, it will add patio seating.
"The Globe is such a popular bar, and I really like the bar, and when I found it it was for sale, I was like, "I want to jump on that opportunity,'" Wilburn says. "It's a great location, it's got a great following."
Overall, Wilburn sees The Blind Buck and The Globe enhancing the nightlife along the popular strip of bars.
"Hopefully it brings more diversity to this area," Wilburn says. "And what I believe is that by bringing a more diverse crowd to the area, it will bring more longevity to the success of the area."