ON INLANDER.COM

NEWS:
Grieving families question official rulings by the Spokane County medical examiners in the deaths of their loved ones. Those determinations, they say, may have stalled or derailed law enforcement investigations, and left them without answers.
Read their stories here
.
MUSIC:
Everything you need to know
about the free Browne's Addition music festival and the unofficial start of summer in Spokane — Elkfest.

CULTURE:
The Coeur d'Alene Casino is
offering multiple opportunities
for guests to get acquainted with sacred pieces of Native American tribal culture.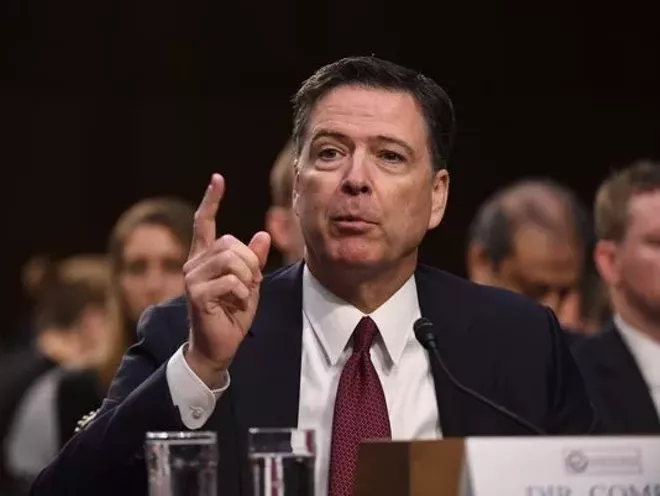 IN OTHER NEWS

'Will no one rid me of this meddlesome priest?'
Former FBI Director James Comey, in his testimony before the Senate Intelligence Committee this morning, recalled King Henry II's cry that led to the murder of an archbishop who was standing up to the king.
Comey, who said that President Trump lied
when he asserted that the FBI has lost confidence in Comey, also confirmed that former National Security Advisor Michael Flynn was under criminal investigation while Flynn worked in the White House. (
New York Times
)
Comey added that Trump asked him to drop the investigation
into Flynn during a private conversation between the two. A special counsel has been appointed to investigate whether Trump's actions amount to obstruction of justice. (
Washington Post
)
Read the
full transcript of Comey's testimony here
; finally, Comey called on Trump to release "tapes" of their conversations that the president has suggested exist. (Politico)
Blurred lines
A Spokane city prosecutor
has been arrested on suspicion of driving drunk
while his child was in the car. Adam Papini, who prosecutes DUIs and is running for municipal judge, blew a .161 after his Ford Mustang was seen weaving on a Cheney road. Papini, who was cited and released, is part of the team that runs Spokane's innovative community court, which handles quality-of-life crimes in the downtown core. (
Spokesman-Review
)
Asylum in Canada
Hundreds of immigrants
reportedly use Washington state as a stepping stone
to escape to Canada, where they might be more welcome. (
Seattle Times
)
Sitting Golden

The Golden State Warriors
rallied late to defeat
the Cleveland Cavaliers for the third time in a row, and stand on the verge of their second NBA title in three years. (SB Nation)