ON INLANDER.COM

SMALL TOWNS:
The
tiny town of Latah
— population 195 — is struggling to survive. At least one town councilmember isn't convinced that it should.
IMMIGRATION:
The U.S. State Department
released guidelines for President Trump's travel ban
that goes into effect today after the Supreme Court reversed lower courts' decisions to halt the controversial policy. The seemingly arbitrary guidelines allow stepsiblings and half-siblings, but not nieces or nephews; parents, but not grandparents. (via
New York Times
)
GO, FISH!
OTTO the Spokanasaurus, the longtime Spokane Indians mascot, has a new buddy. A partnership between the minor league baseball team and the city of Spokane aims to raise awareness about improving the health of the Spokane River. The
new mascot and uniform
are inspired by the redband trout, native to the Inland Northwest.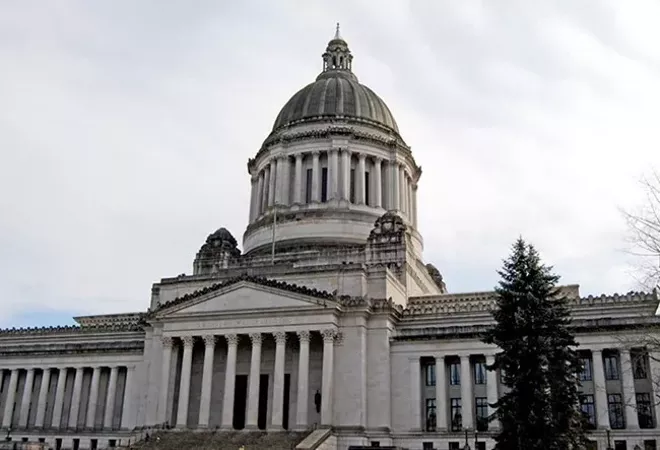 IN OTHER NEWS


State budget deal done; details to come

Washington state lawmakers
have reached a "tentative" deal to fund the government through 2019
, but they're closely guarding specific details. One major question: Whether the budget will comply with the state Supreme Court's order in the
McCleary
decision to properly fund public education. (
Seattle Times
)
Excessive force OK, but Spokane silenced
A Spokane jury
was not allowed to comment on the record
beyond its decision to absolve two Spokane County deputies of excessive force that took a man's life in 2013. Jurors sent this statement to the judge, but weren't allowed to elaborate in court: "While the jury exonerate Deputy Audie and Deputy Paynter from the charge of using excessive force during William Berger's arrest, we have reservations regarding the actions of Deputy Audie on June 6, 2013."
Berger died of oxygen deprivation after one deputy used a controversial neck restraint, similar to the move that killed Eric Garner in New York in 2014. (
Spokesman-Review
)
High-ranking Vatican official accused of sexual assault
Cardinal George Pell, a top advisor to Pope Francis, has been
charged with sexual assault in Australia
. Pell is the highest ranking Vatican official charged with criminal sexual abuse. Pell denies the accusations, some of which involve minors. (
New York Times
)