ON INLANDER.COM
NEWS:
When is it OK for the government to seize your car and money when you get pulled over? Typically, when they can show it's linked to the sale or manufacture of drugs. The
Washington State Supreme Court ruled that in the case of one man stopped in Sunnyside, Washington,
the city was wrong to seize his car and thousands in cash
due to the presence of a "user amount" of cocaine.
WHAT'S UP?
This week is jam-packed with ear-tickles, with the Festival at Sandpoint kicking off with Pink Martini, then the B-52s, a Grateful Dead movie meetup, new music from Wounded Giant and Mini Murders, and a whole lot more, including the Spokane Brewers Festival.
Check out some of what's up this week.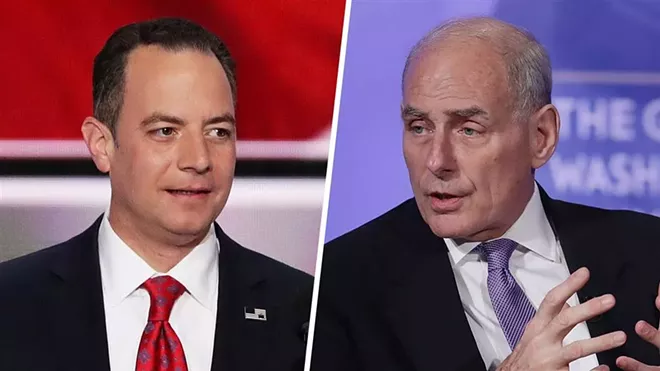 IN OTHER NEWS
Priebus out, Kelly in, Scaramucci out
Friday afternoon,
President Trump announced his Chief of Staff, Reince Priebus, would be replaced by John Kelly, Secretary of Homeland Security
, continuing a shakeup that started with his hiring of Anthony Scaramucci as White House communications director and essentially immediate resignation of spokesman Sean Spicer. (
New York Times
)
In the latest twist, the
New York Times
reports this morning that
Scaramucci is out as White House communications director
; Scaramucci, whose tenure lasted all of 10 days, had boasted about reporting directly to Trump, not his Chief of Staff.
Uber unfair?
Spokane could get tougher on ride-hailing apps Uber and Lyft, which aren't held to the same standards as taxi drivers,
the Spokesman-Review reports
.
The decline of Western spermatozoa
The sperm counts of men in industrialized nations has dropped by more than half over four decades, NPR reports,
but without more study to verify the findings or find the cause, some experts say it's not time for alarm.