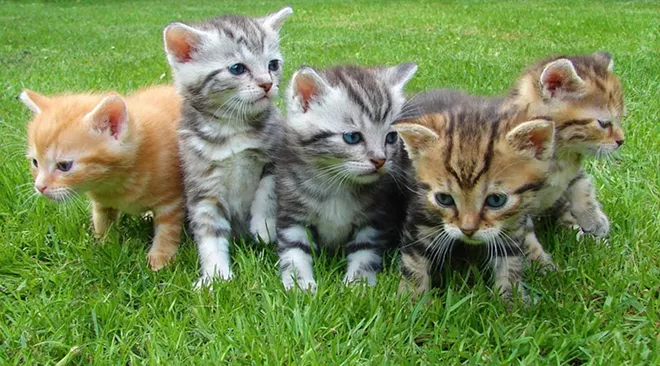 SCRAPS is cutting the adoption price for kittens in half this week to $35, trying to encourage people to adopt at least 35 kittens by Saturday.
The fee includes "spay/neuter, license, microchip and first round of vaccinations," the Spokane County Regional Animal Protection Service announced in a release today, as SCRAPS is at "cat-pacity."
"We've been lucky in the last few months to keep ahead of the constant arrival of cats through transports," says Nancy Hill, SCRAPS' executive director, in the announcement. "This week our local transfer and our regional partners of full of kittens so we need the public's help."
Most kitties arrive at SCRAPS in the summer, and over the year the agency takes in more than 6,000 cats. A lot of the cats they get belonged to someone, but according to the agency, only 3 percent of Spokane County cat owners come looking for their fluffy ones when they're lost.
The reduced adoption fee is good through Aug. 12. Find out more at
spokanecounty.org/scraps
.