ON INLANDER.COM
NEWS:
Washington ranks poorly
compared to many other states when it comes to its policies for people accused of crimes who haven't yet been convicted, according to a report from the Pretrial Justice Institute.
MUSIC:
Miss Deer Tick's show at the Bartlett? They almost did too, but after a late start, Dan Nailen says it was all
worth the wait
.

IN OTHER NEWS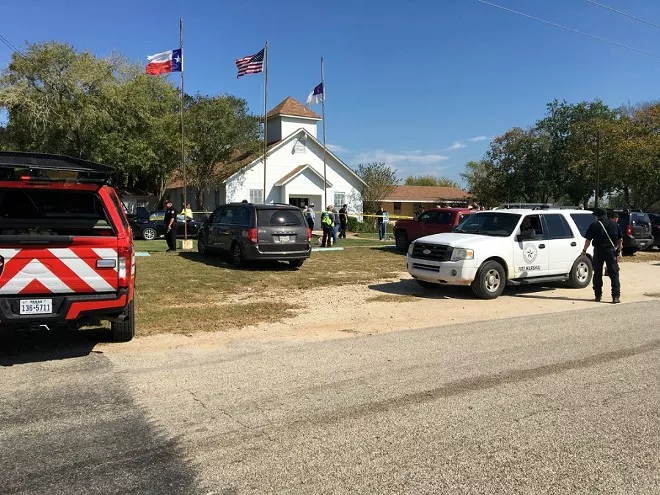 26 killed in shooting at Texas church
A
gunman opened fire on parishioners at a church in a tiny town in south Texas
on Sunday, killing a pregnant woman, children, and others, before driving away while chased by an armed bystander, the
New York Times
reports. The gunman was found dead with a self-inflicted gunshot wound, but it wasn't clear if that's what killed him.
6 inches more than normal
Over the weekend,
Spokane received 6 inches more snow than we usually get
by this time of year, setting a
daily snowfall record
Sunday, but most of it isn't sticking around. (KREM,
Spokesman-Review
)
Seahawks lose, and that makes us sad
No Seahawks player is willing to point fingers at their teammate for Sunday's 17-14 loss
to Washington, the
Seattle Times
' Bob Condotta reports, as plenty of other areas of the team's play were lacking, but a lot of fans felt fine pointing out that the W could've gone to Seattle had kicker Blair Walsh not missed three field-goal attempts in the first half.
Trump's circle was in contact with Russia
At least
nine people in President Trump's inner circle were in touch with Russia during the campaign
, the
Washington Post
reports, though special counsel Robert Mueller still needs to determine if those incidents amount to intentional collusion with the Russians.