Just about everyone who went to the movies last weekend saw the new
Star Wars
movie. No surprise there. Boasting the
second largest opening weekend ever
(behind only — you guessed it —
The Force Awakens
), it'll certainly take the No. 1 spot again this week, but a slew of high-profile releases are hitting theaters in the next few days to jockey for second place behind
The Last Jedi.

Here are your non-
Star Wars
movie options.
Opening today

THE GREATEST SHOWMAN
A lavish,
Moulin Rouge
-y musical fantasy inspired by the life and career of P.T. Barnum (Hugh Jackman), the circus empresario who created modern showbiz as we know it. The splashy songs are co-written by Oscar-winning
La La Land
lyricists Benj Pasek and Justin Paul. Rated PG.
JUMANJI: WELCOME TO THE JUNGLE
The magical board game from that
1995 Robin Williams movie
returns to the big screen, this time in the guise of an old gaming console that pulls some high schoolers into its perilous world. Dwayne Johnson, Kevin Hart and Jack Black star as the kids' in-game avatars. Rated PG-13.
Opening Friday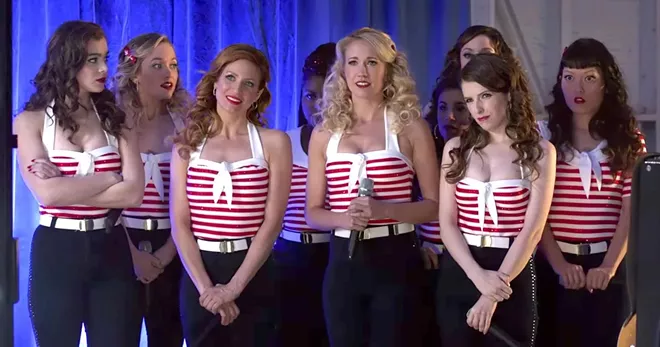 DARKEST HOUR
Gary Oldman is
unrecognizable
under pounds of makeup and prosthetics as British Prime Minister Winston Churchill, who's settling into his first term right as Hitler's power intensifies. If Oldman doesn't take home the Oscar for this one, it won't have been for lack of trying. Rated PG-13.
DOWNSIZING
(3 stars)
In director Alexander Payne's imaginative satire, a drab middle-class couple (Matt Damon and Kristen Wiig) sign up for a procedure that shrinks you down to just a few inches, hoping it'll make the world a better place. Our critic Eric D. Snider says it works as social commentary, broad comedy and as a thought experiment about our place in the universe. Rated R.
FATHER FIGURES
Twin brothers Owen Wilson and Ed Helms embark on a roadtrip to find their biological dad, only to discover there are more viable candidates than they thought. Glenn Close, J.K. Simmons, Ving Rhames and Christopher Walken are all cashing quick paychecks in supporting roles. Rated R.
PITCH PERFECT 3
The splintered Bellas a cappella troupe reunite for one last gig during a haphazard USO tour in this third (and supposedly final) installment of the hit musical-comedy series. Expect complex vocal harmonies and, uh, explosions. Rated PG-13.
TIGER ZINDA HAI
A sequel to the hugely successful Bollywood thriller
Ek Tha Tiger
, with Salman Khan reprising his role as an Indian superspy emerging from professional exile to take on a powerful terrorist organization. Not Rated.
Opening on Christmas


ALL THE MONEY IN THE WORLD
The 1973 kidnapping of oil fortune heir Jean Paul Getty III is dramatized in Ridley Scott's dark thriller, as the teenager's mother (Michelle Williams) tries to convince her miserly father-in-law (Christopher Plummer, a
last-minute replacement
for Kevin Spacey) to cough up the ransom money. Rated R.