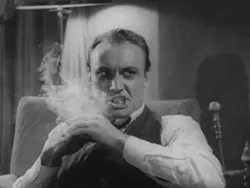 ON INLANDER.COM

EVENTS:
This week you could learn about ancient landmarks taught to school children everywhere, hear some kick-ass music, enjoy the oddity that is
Reefer Madness
and then discuss current cannabis legislation and more. Dan Nailen's got your curated
list of this week's events right here
.
NEWS:
As cars become more efficient, Washington state expects to start losing a big share of its 49.4 cents-per-gallon gas tax, which pays for roads and highway infrastructure. In an effort to plan ahead, the state is testing a system with 2,000 volunteers this year to
see if people could pay per mile they drive
instead.
IN OTHER NEWS
Crash that killed Washington family may have been on purpose
The California car crash that killed two Washington women and at least three of their adopted children
may have been intentional
, according to police. (KREM)
Looking ahead
A Seattle man was the first adult to get a new gene therapy that might help
stop his vision from deteriorating
due to an inherited disease. (
Seattle Times
)
Tit for tat for tariff
In response to the U.S. raising tariffs on steel and aluminum,
China has raised duties on U.S. apples, pork and other products
. (
Associated Press
)
Murder charge in CdA death
After agreement by a grand jury,
a man has been charged with second-degree murder in the death of Michaela Morton
, who was found dead of an apparent drug overdose in 2016. The
Coeur d'Alene Press
reports she'd given police evidence the man, Larry Penkunis, was selling meth just days before she died. (
CDA Press
)
Seeking asylum
They sold their stuff, left behind jobs and went from Iran to Austria as they sought U.S. asylum, but with changes by the Trump administration, NPR reports a program that
used to take virtually all applicants trying to escape religious persecution in Iran is now turning people away
, leaving them in limbo. (NPR)