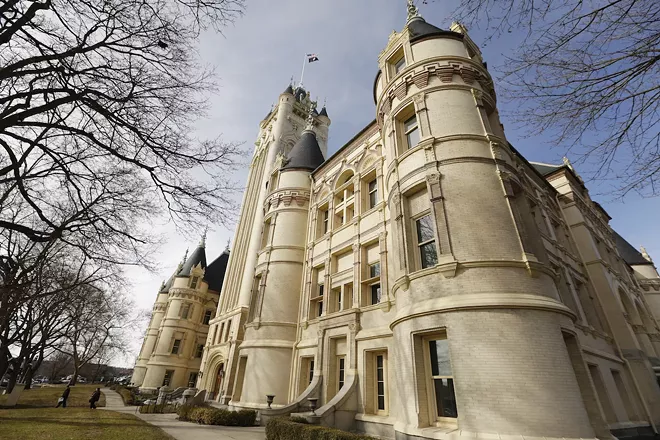 For decades, people of color have been excluded from jury panels, research and history has shown, in part because the rules protecting against racial and ethnic bias are ineffective.
Some Washington State Supreme Court justices
have been vocal about
the safeguards currently in place.
Much of the attention has been on "peremptory challenges," which allow lawyers for both sides to eliminate a potential juror without giving an explanation.
"The time has come to abolish peremptory challenges," Justice Steven Gonzalez writes in a
2013 opinion
. "The use of this procedure propagates racial discrimination, contributes to the historical and ongoing underrepresentation of minority groups on juries, imposes needless administrative and litigation costs, results in less effective juries, amplifies resource disparity in jury selection and mars the appearance of fairness in our justice system."
But rather than eliminate peremptory challenges altogether, the state Supreme Court recently adopted new rules (below) to expand protections against implicit and unconscious biases.
Washington's new rule establishes an "objective observer" lens through which to evaluate whether elimination of a particular juror is related to race.
"For the purposes of this rule, an objective observer is aware that implicit, institutional and unconscious biases, in addition to purposeful discrimination, have resulted in the unfair exclusion of potential jurors in Washington state," according to the rule.
Spokane County Public Defender Jeremy Schmidt says the rule helps clarify a longstanding issue. Schmidt raised the question of racial bias in jury selection in a Spokane case last year. Spokane Superior Court Judge Julie McKay called a mistrial, but stopped short of finding that the prosecutor was racially biased.
"This acknowledgement of a systemic statewide issue, whether current or historical, is an incredible step forward for the assurance of equality in the most fundamental of our constitutional rights, a trial by jury," Schmidt says. "Justice should be blind, but also aware."
The longstanding and ineffective rule for checking racial bias in jury selection is known as the "
Batson
Rule," named for the U.S. Supreme Court case
Batson v. Kentucky
.
Under that system, lawyers can be asked to give a "race-neutral" reason for eliminating a juror.
Acceptable reasons in the past have included: living in a high-crime neighborhood, having interactions with the police, receiving welfare benefits and speaking English as a second language.
Washington's new rule specifically lists several reasons that are presumed not to be race neutral, and therefore invalid: Prior contact with police, expressing a distrust of police or the belief that police engage in racial profiling, living in a high-crime neighborhood, having a child outside of marriage, receiving welfare benefits and speaking English as a second language.
Washington state is the first to establish these protections by court rule, according to Sal Mungia, a Tacoma attorney who had a hand in drafting the new rule.
"This is truly historic — legal scholars, commentators and courts/judges have for years acknowledged and criticized the shortcomings of Batson
in preventing attorneys from excluding persons of color from serving on juries," he writes via email. "This rule acknowledges bias exists within the justice system, but that implicit bias is preventing people from serving on juries."
The rules will apply to all criminal and civil trials and are set to take effect later this month.
Jury Selection GR37newrule by Mitch Ryals on Scribd