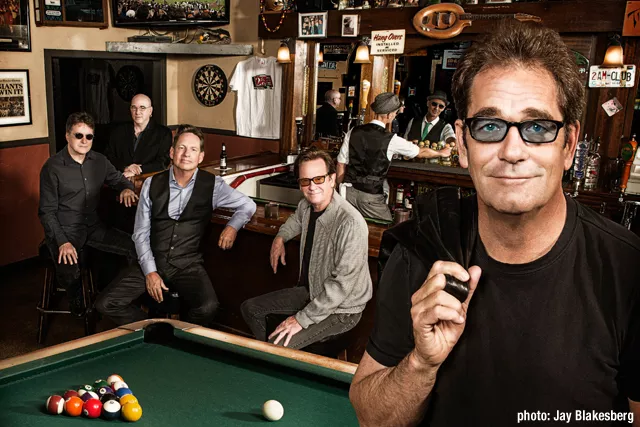 We've got some sad News — Huey Lewis and the News, that is.
The '80s pop giants behind such
No. 1 hits
as "The Power of Love" and "Stuck with You" have canceled their upcoming tour, including a scheduled
Northern Quest gig on Aug. 19
, due to their frontman's worsening hearing loss.
"Two and a half months ago, just before a show in Dallas, I lost most of my hearing," Lewis said in a
statement released earlier today
. "I can't hear music well enough to sing. The lower frequencies distort violently making it impossible to find pitch."
Lewis goes on to say that he believes he's suffering from
Ménière's disease
, an inner-ear disorder that causes vertigo and tinnitus. Other notable musicians who have been afflicted by Ménière's include singer-songwriter Ryan Adams, who has
spoken publicly
about his hearing problems, and electric guitar innovator Les Paul.
"I feel horrible about this and wish to sincerely apologize to all the fans who've already bought tickets and were planning to come see us," Lewis' statement continues. "I'm going to concentrate on getting better, and hope that one day I'll be able to perform again."
Refunds will be issued for those who had already purchased tickets for the band's Northern Quest show, which would have paired them with soft-rock hitmaker Richard Marx. You can reach the casino at 481-2800 with any further questions.