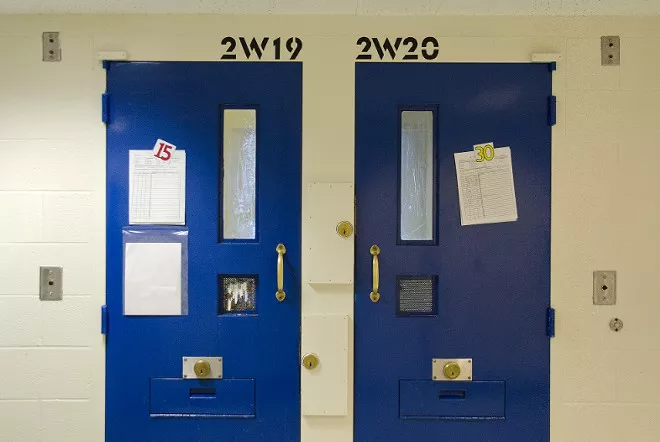 A male inmate in the Spokane County Jail attempted suicide last Saturday and was pronounced dead at the hospital Monday, according to a news release from the Spokane County Sheriff's Office.
This is the third suicide of a person who was housed in the jail in the past 12 months. A fourth inmate died in March of this year while in custody at the jail due to a medical issue. That death is still under investigation, Sheriff's Office spokesman Deputy Mark Gregory says. Investigators are waiting on laboratory test results.
Sheriff's detectives are investigating the most recent suicide. The man's name, age and charge have not yet been released.
A jail officer found the man unresponsive in his cell just before 2 pm Saturday and called for assistance, the Sheriff's Office news release says. The man was the only person in his cell, and he was not on suicide watch.
Medical staff and jail officers attempted to revive the man before he was transferred to the hospital. The man was released from jail custody due to the "seriousness of his life-threatening condition," the news release says, and into the custody of his next of kin. He was pronounced dead Monday.
This story is developing and will be updated.