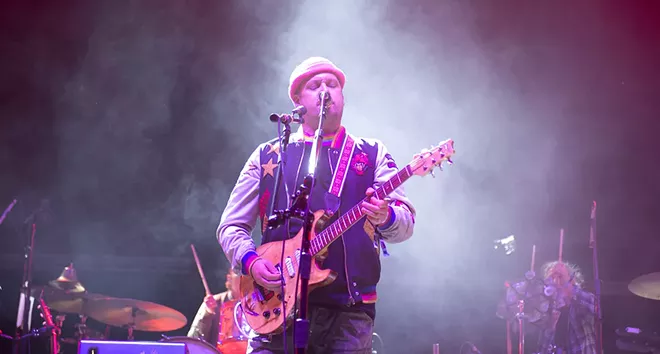 It's the Tuesday after Memorial
Day,
and another Sasquatch! Music Festival is in the books. Was it a success? Well, I don't know. Would you call a weekend that involves hundreds of people "mass twerking" toward the Columbia River during Lizzo's awesome show a success? I'd say so.
Of
course
everyone has their own unique experience during the festival, but overall this year's Sasquatch! went relatively smoothly. The weather (mostly) was comfortable, there were no major cancellations and, most importantly, everyone made it out alive. In case you missed out, or you want to relive a great weekend, here are some of the highlights, along with some things to keep in mind for next year.
Butterflies were a thing
Every year there seems to be a new fashion trend at Sasquatch!. Last year, it was glitter everywhere. In 2015? Flowers. This year, I saw people wearing what looked like butterfly wings all over the place. It makes sense — it's much more comfortable in the hot weather than, say, the guy walking around in a hotdog costume.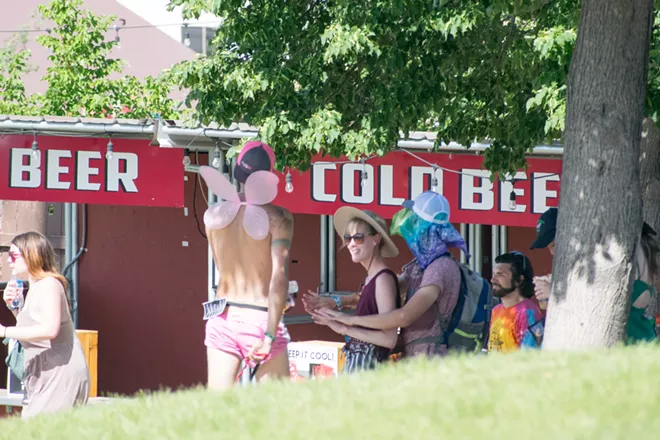 Vince Staples knew his crowd
With the crowd in the palm of his hand during his show, Vince Staples did what any good performer does when they're about to play another hit song: He asked everyone to sing along. But then, he paused for a second, looking out at the sea of mostly white faces, and added, "...if you feel comfortable." The song had the N-word in the chorus, and as it turned out, not very many people did feel comfortable. It didn't really impact the vibe. But the "who can say the N-word" conversation is one that Staples would rather not have, as he
tweeted
recently. Later, he made fun of the crowd for only being there to see Bon Iver, who came on later Friday night.
The headliners delivered
There's so much to see at Sasquatch! that it's impossible to catch all the music. But even if you just caught the headliners, you were sure to have a good time. Bon Iver blew people's minds. Modest Mouse was on its game to a packed crowd. The National capped the weekend off with an awesome show. Other noteworthy sets (and I'm sure I'm missing some): Lizzo, David Byrne, and TV On The Radio.
Low on crime
From a law enforcement perspective, this year's festival was tame compared to previous years. According to the
Grant County Sheriff's Office
, there were 22 "incidents" at the Gorge over the weekend. That included one assault, seven thefts, and "several intoxicated persons." That, the sheriff's office says, is "much lower than past years. Most concertgoers are polite, friendly and just want to have a good time."
Hot and cold
The weather patterns at The Gorge Amphitheatre continue to confound concertgoers. There was no rain this year, which is always a win. But it got pretty cold Friday
night,
and everyone who forgot a sweater had to choose between sucking it up and braving the drop in temperature, or leaving the festival when it was too late to get back in that night on time. Saturday was much hotter during the day, but the wind came in strong at sunset. Even those who remembered a sweater Saturday got cold, not to mention suffering the allergies the wind swept up.
Three days is still the way to go
The festival was shortened to three days last year, as we
recommended
should happen back in 2016. It's the right choice. It may be a little bittersweet when the festival is over Sunday night, but sometimes fewer days means more fun. Plus, it makes it easier for people to commit to the weekend. People seemed to take advantage of the single-day ticket sales, too. Saturday's stacked lineup, featuring Modest Mouse, Spoon, Grizzly Bear and TV On the Radio — to name just a few — made it by far the most popular day.
Make it even better?
To enjoy groups like Bon Iver or The National, you need to enjoy the full range of their talent, and that includes the quiet moments in their music. When there's heavy bass booming from another stage, it can be a distraction. I don't know if there's anything the festival can do to solve that, but it could make a big difference for people who want to take in the softer side of the festival.
Also, I paid $14 for a tall can of Rainier beer. I humbly submit that this is too much money for a beer, but maybe that's just me.
Why?
Sometimes the best things in life are the most random. For that reason, here's a picture of Danny DeVito's head, which floated around the festival all weekend. You're welcome.