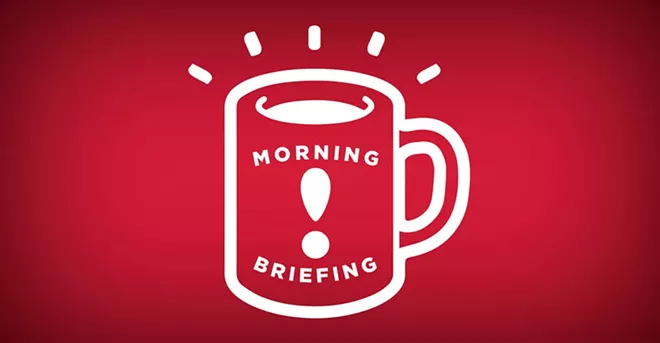 ON INLANDER.COM

NEWS:
The
ACLU is suing the Whatcom County Jail
for letting its inmates who are addicted to opioids go cold turkey. The Spokane County Jail is now considering a program to implement treatment.
MUSIC: Wilco's
Jeff Tweedy is comin' to town
. Tickets go on sale on Thursday.
IN OTHER NEWS:
Primary party
There were primary elections last night in Virgina, Maine, South Carolina and Maine. Vox reports that the "narrative" of politics this year has so far held:
more women winning important Democrat elections and Trump critics losing Republican support
. Nate Silver of FiveThirtyEight writes, "
the two most interesting outcomes of the evening featured problems for traditional Republicans and underscored the degree to which the GOP has become Trump's party
." (Vox, FiveThrityEight)
Not so fast!
The Seattle City Council decided to pull a 180 on the head tax aimed at large businesses in the city. But did the council
violate its rules before taking the vote?
(
Seattle Times
)
"Skyrocketing" prison population
A
new state prison could be in the works
to address Idaho's crowded facilities. "Our population is just skyrocketing right now," state Corrections Director Henry Atencio said in the
Idaho Statesman
. Officials are looking at $500 million for expansion programs at "an array of existing facilities." (
Idaho Statesman
)

Unprecedented, yet vague
A joint statement was signed by President Donald Trump and North Korean Leader Kim Jong-un
(a first ever between a sitting American president and a North Korean leader, according to the
New York Times
). The details are somewhat vague though. (
New York Times
)