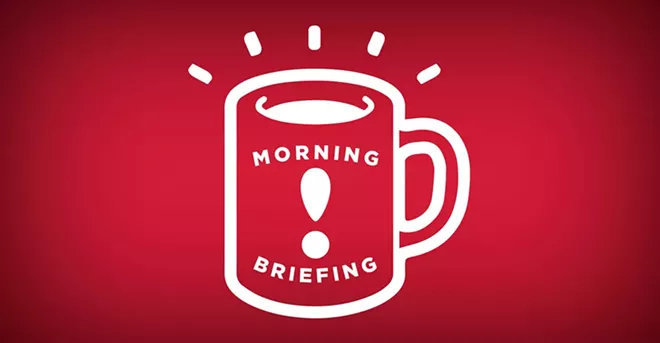 ON INLANDER.COM
NEWS:
Spokane City Council President Ben Stuckart
says he'd like to start a "discussion"
with Greyhound in an effort to limit Customs and Border Patrol's presence at the city's Intermodal Center.
"More than likely, this isn't going to be resolving itself until our lease comes up," Stuckart says.
NEWS:
Spokane Police Ombudsman Bart Logue
is getting pushback from the Police Guild
. According to Logue, the union is resisting three things: access to unredacted body cam footage, access to the department's internal database and the ombudsman assistant's attendance at the Deadly Force Review Panel.
"In my mind, when we talk about what the Police Guild should have bargaining rights over, it should be anything that interfaces with the police department," Logue says. "How I work in my office, that's none of the guild's concern. It's not very independent if they control everything I do."
NATION:
Governors from five states are
recalling or refusing to send National Guard troops
to the border. (
New York Times
)
IN OTHER NEWS
Shame! Shame! Shame!
Protesters with the Democratic Socialists of America
heckled the Department of Homeland Security
out of a Mexican restaurant (of all places!) where she was dining on Tuesday night. (Slate)
"The triumph of cruelty"
President Donald Trump's policy on family separation will be
one of the defining moments of his legacy
, writes Dylan Matthews of Vox.
"It's not just that the policy is dumb, or wrongheaded, or unjustified. It's cruel." (Vox)
The timing on this one…
Amid his controversial policies at the southern border, the Trump administration has
pulled the U.S. from the U.N.'s Human Rights Council
. Supporters of the decision have said that the council was inept anyway. Ambassador Nikki Haley says the council is biased against Israel and includes major human rights violators on its board.
Either way, the optics in this moment are questionable. (
Associated Press
)
What say you, Condon?
Seattle Mayor Jenny Durkan
is off to Texas to protest the Trump administration's "zero tolerance" policy
along with other mayors. (
Seattle Times
)