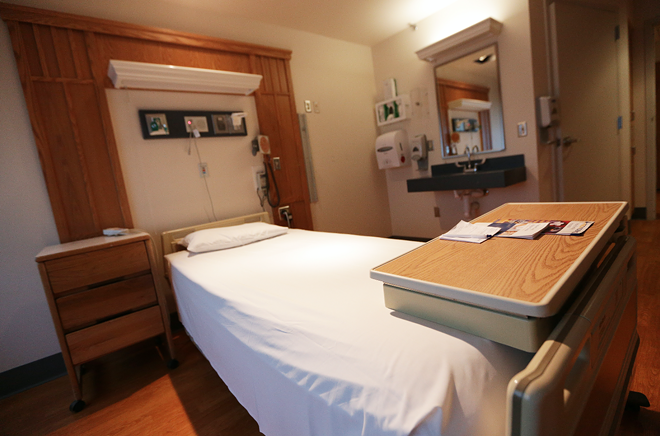 Say you need your knee replaced and you live in Pullman, how do you know whether it'd be a better deal to stay in town or head up to Spokane? What about checking on the quality of care people felt they received after that surgery?
Washington state has created a new tool to help with exactly that type of decision making as part of an effort to make health care more transparent.
By using the new site
wahealthcarecompare.com
patients can compare prices for different types of surgery and doctor's visits in their area based on ZIP code and contrast that with the state average. Other information, such as the star-rating of a particular office or hospital, is also provided based on quality measures applicable to that type of facility.
Using the tool, it's easy to find out that a knee replacement would typically run you about $22,282 at Pullman Regional Hospital (based on a typical range from $18,668 to $30,639) while in Spokane it would typically run $26,297 at MultiCare Deaconess or $32,787 at Providence Sacred Heart (also based on ranges), according to 2016 prices.
"Health care can be an enormous expense for many families, and giving people a way to compare the prices and quality will help people be better informed and prepared about their options," Gov. Jay Inslee said in an announcement about the tool. "It's also enormously helpful for lawmakers, employers and providers to have increased transparency about the costs related to using and buying health care."
Not every service or type of surgery has data available on the site.
Here are the prices of some other types of services, according to results on the site, searched using Spokane's 99201 ZIP code:
Delivery by Cesarean Section
Typical price in Washington: $16,004
Typical low/high: $12,564 to $20,137
If you went to Kadlec Regional Medical Center in Richland, the typical price was about $11,344 in 2016, while it was $14,191 at Sacred Heart Medical Center and Children's Hospital.
ER Visit
Typical price in Washington: $571
Typical low/high: $437 to $781
It was typically $539 at Providence Holy Family Hospital, $451 at MultiCare Deaconess Hospital, and $349 at Lincoln Hospital in Davenport.
Breast Tissue Sample to Check for Cancer
Typical price in Washington: $2,504
Typical low/high: $1,754 to $3,454
Urgent Care Visit
Typical price in Spokane County: $216
Typical low/high in Spokane County: $164 to $226
People can also use tools on the website to compare quality of care based on area and type of insurance coverage.