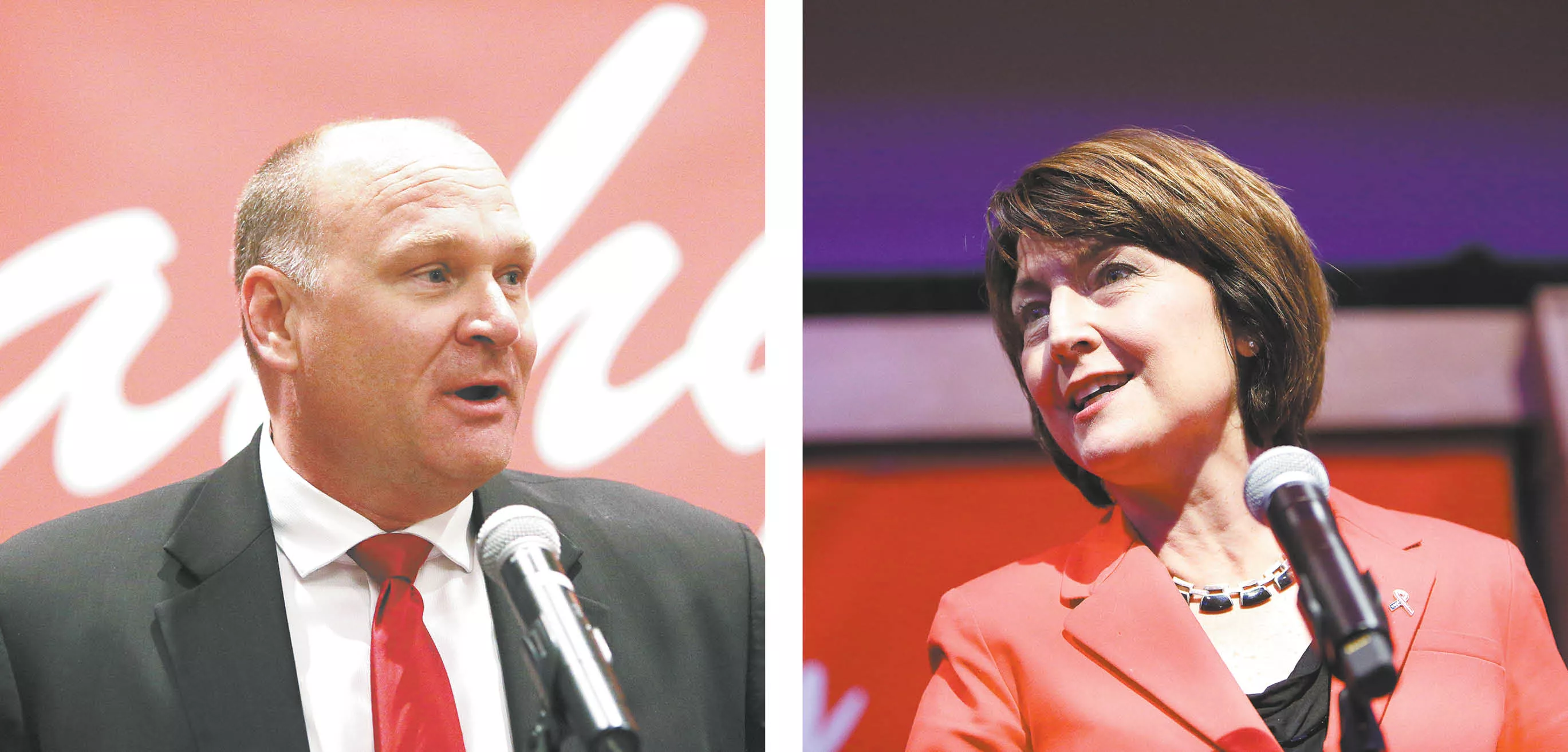 Even though you knew none of them, you can't walk into Marjory-Stoneman Douglas High School without missing Alyssa, Scott, Martin, Nicholas, Aaron, Jaime, Chris, Luke, Cara, Gina, Joaquin, Alaina, Meadow, Helena, Alex, Carmen and Peter, because everyone else in the building misses them; aches for them, wishes for something very different for them: a life.
Authors, including myself, were at the school last week to talk about our stories; our sources, the craft, the edits. But at MSD, there's only one story.
I delivered a message to the students of MSD from Sam Strahan, the murdered student at Freeman High School. I made it up of course, because Sam couldn't. The message was, "I'm with your departed, but I died alone because I stopped my killer before he could get his AR-15 functional. If he had, my school would be as famous as yours."
I re-read local reporting on the gun violence symposium at Ferris High School back in March, starring Rep. Cathy McMorris Rodgers and Sheriff Ozzie Knezovich. I'd read it before. I read it again to fuel my rage. Rodgers, who takes significant booty from the NRA, cited mental health as the issue. (You might want to check out Cathy's and her GOP colleagues' voting records on mental health and children's services funding.) Ozzie settled on crumbling society and violent video games.
Ozzie, I read again your account of growing up in a hunting culture, where many of your classmates had guns in their vehicles, should they want to hunt after school; guns everywhere, no mass murders. Nice try, but I grew up in that exact same culture. One of the biggest reasons those students didn't commit mass murder is because none of those guns were an AR-15. You could have said that too, but you chose not to.
And Cathy... my god. You're supposed to represent us. How do you justify sending these parents your thoughts and prayers and not your vote? I was a mental health professional in this community — your community — for more than 30 years; worked with some of the top therapists and social workers in the state and not one of them could point with any certainty to the when and where of the next killing. They still can't. If you're waiting for mental health professionals to solve this problem, watch the Weather Channel for a yearlong wintry forecast for Hell.
On my wrist, I have two bands. One was sent to me after the Sandy Hook massacre. It reads, "NOT ONE MORE." The other was handed to me by the librarian at Marjory Stoneman-Douglas. It reads "NEVER AGAIN." By now, they're both obsolete.
Folks, we don't want your guns, your hunting rifles or your reasonable protection. Right now all we're asking is to give our children — your children — a running start; a chance to get away.
Chris Crutcher
Spokane, Wash.